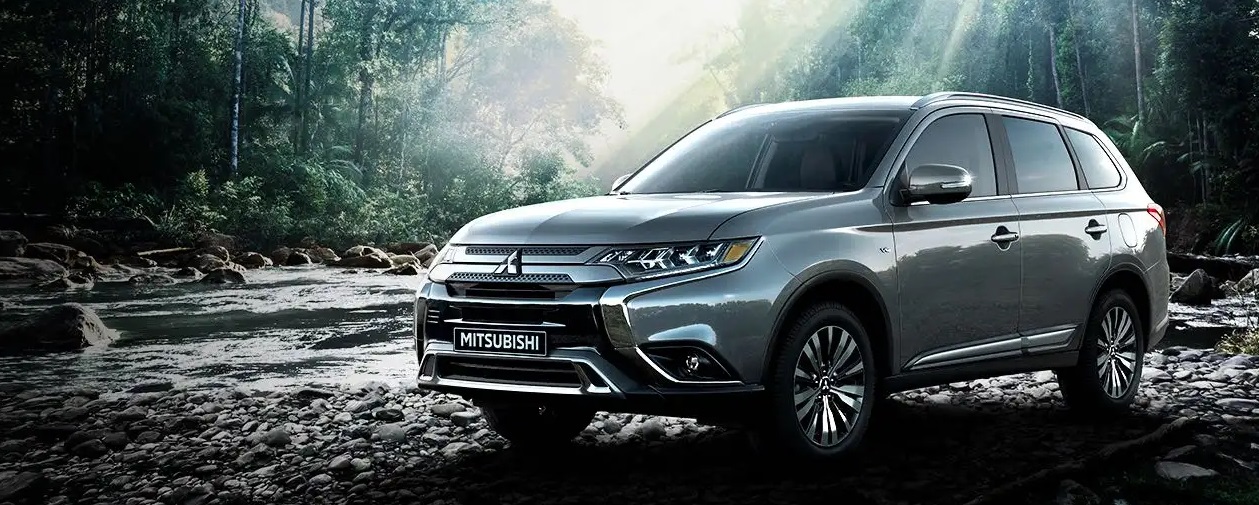 Mitsubishi New Model Research in Thornton Colorado
You have been looking at your vehicle lately and wondering how you can get something different to drive. The great news is that Mitsubishi can help you with that decision. If you come on out to our dealership, we can answer all of your questions regarding your new model research in the 2020 lineup. There's nothing go wrong with getting information beforehand to make a sound decision. You want to make sure you are getting the best deal, and Skyline Mitsubishi in Thornton Colorado is your trusted source for that. Our customer service team will make sure you get a thorough look at what is to come.
2020 Research
---
You can learn more about future models through Mitsubishi as it becomes available, and take a test drive on any of them that happen to be on the showroom floor. We don't shy away from allowing you the opportunity to get the feel of our newest arrivals. You will find that there are four models available. There are three new models that come with different variations. So far, you have the 2020 Outlander, the 2020 Outlander Sport, and the 2020 Eclipse Cross which are all crossover vehicles. When you do your new model research, you will see that these beautiful models will add a flawless look to any driveway deserving of them. Our Colorado Mitsubishi dealership will be more than happy to assist you. We pride ourselves on giving out top-notch customer service so that you will be happy with your purchase.
New model information is always available here at Skyline Mitsubishi in Thornton Colorado. As you come in to explore our showroom floor, feel free to open the doors and look at the features that these crossovers have. Get the feel of the front and back seats. Look at all of the cargo space and interior amenities that make the 2020 models you want to have. This is just a start as you begin the process of the test drive and how amazing it's going to be. You can see this as your own little journey to having what you want in a vehicle. So there is not time at all like the present to get started on your journey with a new model.
When you look at Mitsubishi versus other brands, there is a certain quality that we have that the other makes and models just don't possess. It all starts with our impeccable customer service, our brand of boldness when it comes to crossover SUVs, and their fun designed. You have to look at the space you get as well as the interior design that keeps our customers faithful to us. Just so you know, we are always adding more every time because our brand of vehicles are better. You don't have to stick to the mundane with us. We want you to have fun with your purchase. Any new model that comes out, you should be the first to know about it simply because of our loyalty to you. If you look at the other brands and really study them, do they really live up to your expectations when you are looking around at some of their models? You know at our Colorado Mitsubishi dealership we will take care of you. It's all about you and our commitment to seeing you drive away in one of our new models that makes you truly happy. You are more than welcome to compare us to any other brand of vehicle to see why we are the better brand to do business with.
The good news is that you are invited to stop by anytime and take a test drive in one of our new festive crossover models. We look forward to seeing you behind the wheel and enjoying you checking out all of the features that our vehicles come with. You will not be disappointed, especially after the test drive you will find yourself with our dealership on your mind. It's our job to make sure you are pleased with not only our service but also our vehicles. No one else can deliver the type of service you need like we can, and by visiting our Colorado Mitsubishi dealership, you will see for yourself why being a customer with us is the way to go. You just can't go wrong by choosing us for your need for adventurous transportation.
Contact our dealership now to get information about how you can get a test drive of our new 2020 models. We can't wait to see and will gladly answer any questions that arise as you are making your decision as to which one of our crossovers you are going to take home. We will help you through the process to make your dreams a reality. Any information you need, whether it's at the present or the future, when it comes to our vehicles, we will gladly share with you.