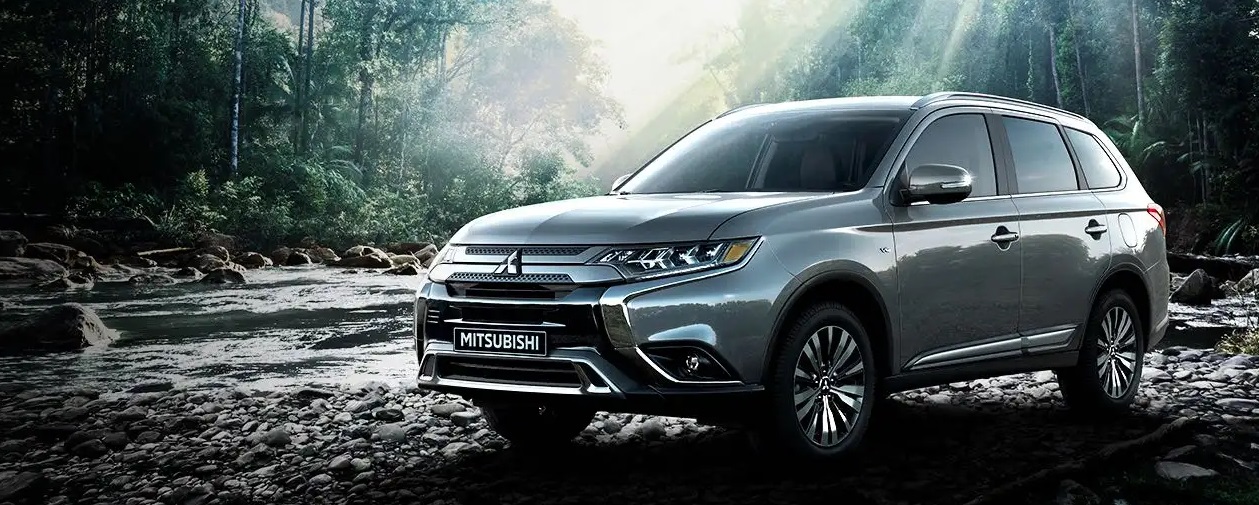 *Not actual vehicle
Mitsubishi Outlander Lease Specials and Finance Offers in Thornton CO near Denver, Aurora
Why Buy or Lease 2020 Mitsubishi Outlander near Denver CO
Mitsubishi called the Outlander a "feature-filled family SUV," and it lives up to that reputation in every way it possibly can. Its unique nose on the hood, angling down to its split grille and crystal-looking headlights create an almost calming effect. It has many different looks, depending on the angle you're looking at it from. It's sharp, focused, and ready to take over its market in 2020.
*Not actual vehicle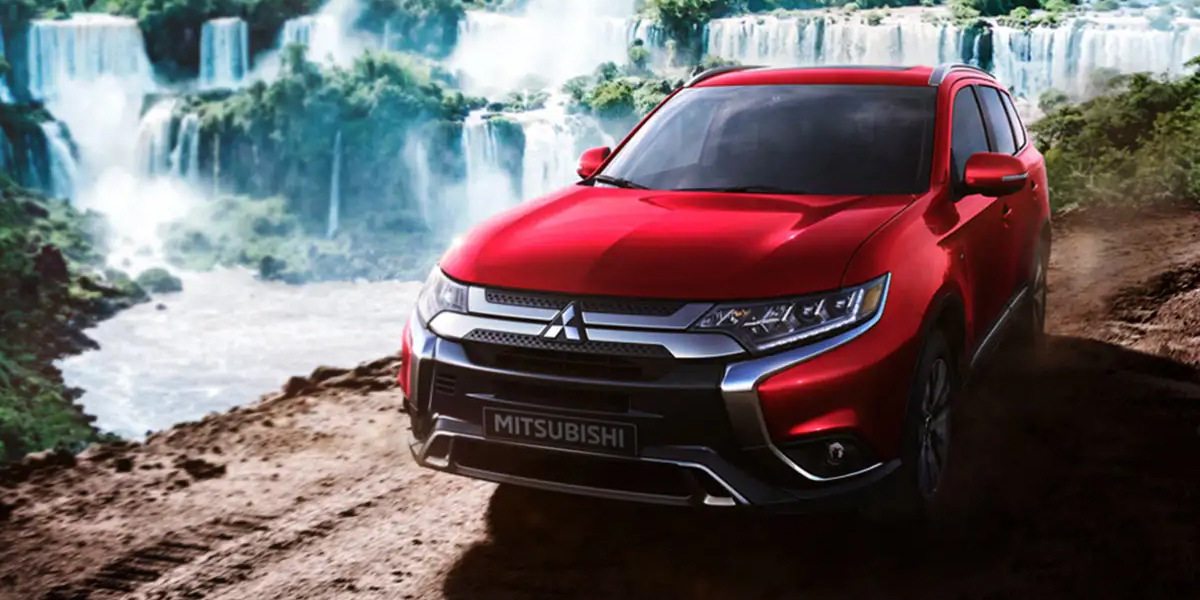 Exterior - Mitsubishi Outlander
The unique grille this year is a sophisticated, almost uniform look, despite being slimly split to create a Mitsubishi unique vibe. Sharp, crisp LED headlights are available on many trims and standard on your highest trims, giving you a clear view of the road at all times. Then there is the beautiful colors you have to choose from this year. Choose from Cosmic Blue Metallic, Pearl White, and breathtaking Red Diamond exterior colors. You can go practical or go breathtaking on your exterior. It's all up to you. We love that Mitsubishi gives customers a choice about what they want to be seen about town in. You can really make this one your own.
*Not actual vehicle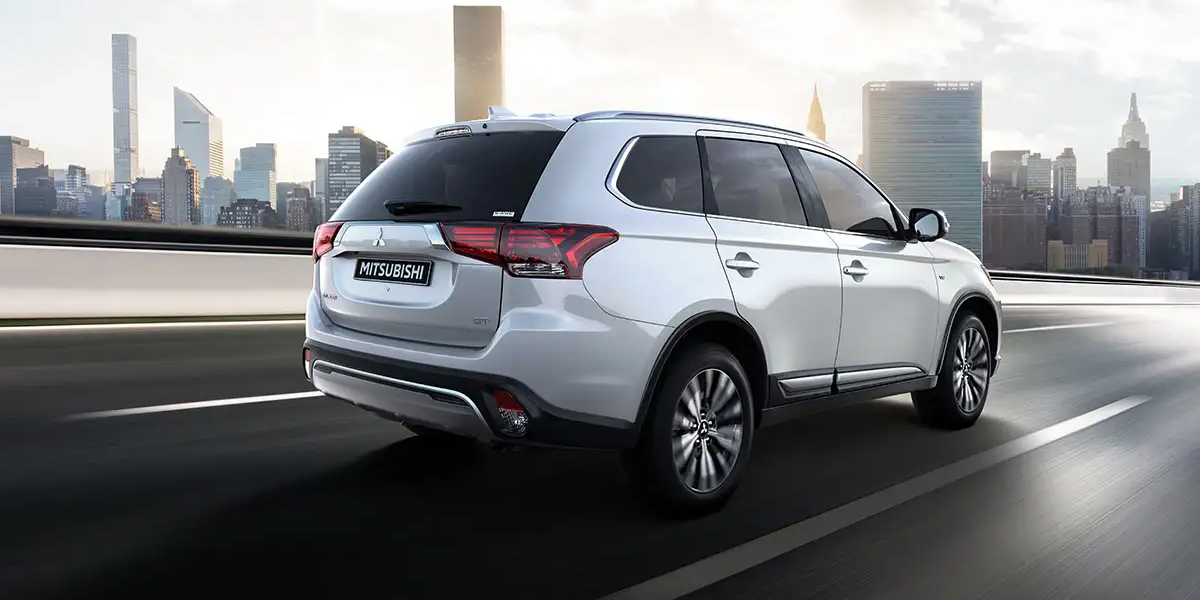 Interior - 2020 Mitsubishi Outlander
Mitsubishi added new rear seats to the interior to give a more spacious, freedom-producing vibe on the interior this year. It works. You now get standard three-row seating with a liberal amount of just about every amenity you can think of for a family SUV. If you buy this one, you're going to have one happy family! It also has one of the only SUVs in the world that features a highly visible outward looking view. You'll never have to strain your neck finding your way about town in the Outlander.
*Not actual vehicle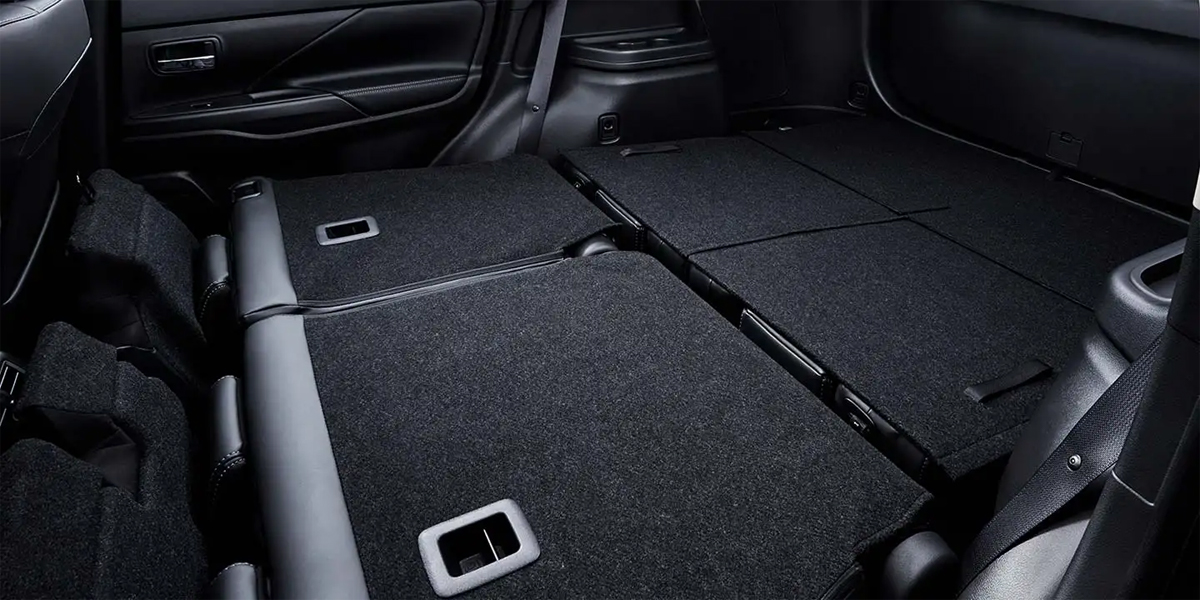 Power driver lumbar support keeps the driver confused and comfortable during every journey, something that we know parents are going to love about this new SUV. A power remote liftgate lets you handle all of your hauls from a distance, never straining to load your Outlander. And then there is the plush leather seating options and large touchscreen available this year. You'll feel right at home in the Outlander, especially with its cold weather features.
*Not actual vehicle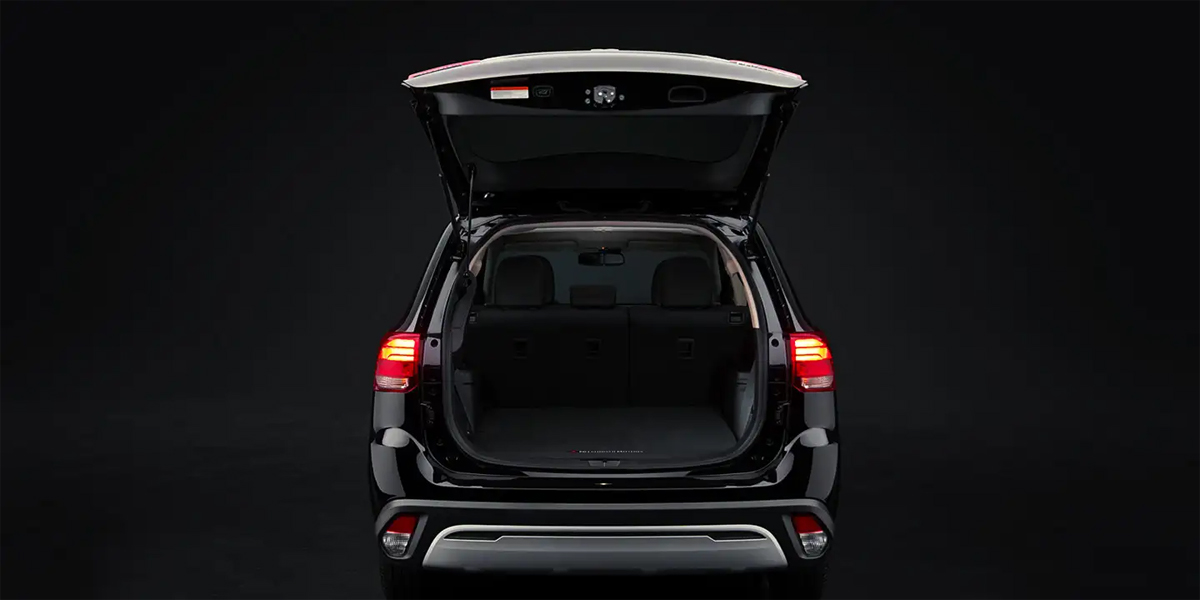 Mechanical - 2020 Mitsubishi Outlander
The biggest news this year is the Super All-Wheel Control System. Choose your drive mode and conquer rough conditions like snow or ice. You're going to appreciate this especially if you off-road. Active YAW Control is also an option and something that we especially recommend if you want the most traction and most controlled drive humanly possible.
Powertrain - 2020 Mitsubishi Outlander
A 2.4L MIVEC engine is excellent at 166 horsepower, but there's a second option to grab up this year: a 224 horsepower 3.0L MIVEC V6 engine. That's the ultimate thrill if you can possibly manage to grab a trim with that engine. They're wildly efficient, even with the amazing power, and you're going to appreciate that excellent power in a place like Denver Colorado where we get so much snow and foul weather. Families that take advantage of the more powerful engine will also want to grab up the all-wheel control system! Maximize that traction and power in every way you can so that you get the full awesomeness of the Outlander.
Safety - 2020 Mitsubishi Outlander
Safety is always first at Mitsubishi. You'll find the world's most advanced driver-assist features represented on the Outlander, and of course, it's also solidly built with a safety cage that directs energy away from your family in the event of a crash. Thanks to the massive number of driver-assist features, you won't have to worry about that! You're going to appreciate features like Forward Collision Mitigation with Pedestrian Detection, Automatic High Beam, and a Multi-view camera system that gives you a birds-eye view of the exterior of your Outlander. It's nothing short of one of the world's most advanced safety programs on any SUV today. And it's also available on the PHEV version of the Outlander.
Another feature we'd like to emphasize is Blind Spot Warning and Lane Assist Change, both features that work together to ensure your safety while changing lanes on a highway. This system even alerts you when a vehicle is just approaching your blind spot so that you have full knowledge of your road conditions at all times. Your system will beep three times if you're not signaling or are about to make any kind of unsafe lane change. This feature can save your Outlander and even your life.
Request 2020 Mitsubishi Outlander Specials in Thornton near Denver, Aurora CO
The 2020 Mitsubishi Outlander is finally here at our Denver Colorado dealership! We welcome all of our loyal and valued customers to stop by today to test drive the Outlander and see it in all its glory. We know that once you get your paws on this one, you'll never want to give it back (and we won't ask you to as long as you've financed it). Our goal is to help all families go home in an Outlander! Just call us today to see what our deals on the Outlander are.