*Not actual vehicle
Mitsubishi Eclipse Cross Lease Specials and Finance Offers in Thornton CO near Denver, Aurora
Why Buy or Lease 2020 Mitsubishi Eclipse Cross near Denver CO
The always reliable Eclipse Cross returns in 2020 with a long list of standard features and an SE trim that's loaded with enhanced driver-assist features that give you greater stability and control over the roads ahead of you. You'll find that this new Eclipse Cross is just a little flashier than the one before it, throwing in the extras where the last model tended to play it safe and go with what the Eclipse Cross has always done well. This one is capturing a whole new audience of Mitsubishi shoppers with its attractive looks and capable ride.
*Not actual vehicle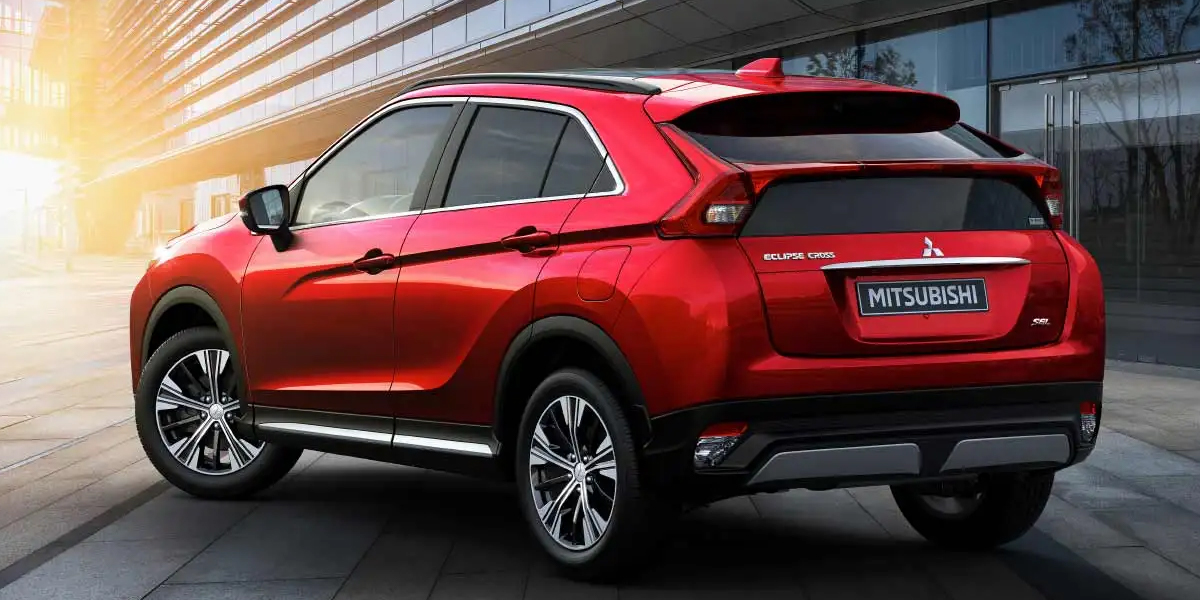 Exterior - Mitsubishi Eclipse Cross
The base model ES dresses up nice! It features fog lights, LED headlights, and 16-inch alloy wheels that ride bigger than they are. It's an exterior meant to capture a driver's imagination, to give you the thrill of driving again. When you see an Eclipse Cross today, you can really look forward to driving it. There's just something extra this year that you will instantly recognize when you set eyes on it. The SEL trim has a Touring package that offers up a panoramic sunroof, something that just about everyone would love to have. It allows you to open up your exterior to an adventure with fresh air and a true view of the sky above. You'll love it.
*Not actual vehicle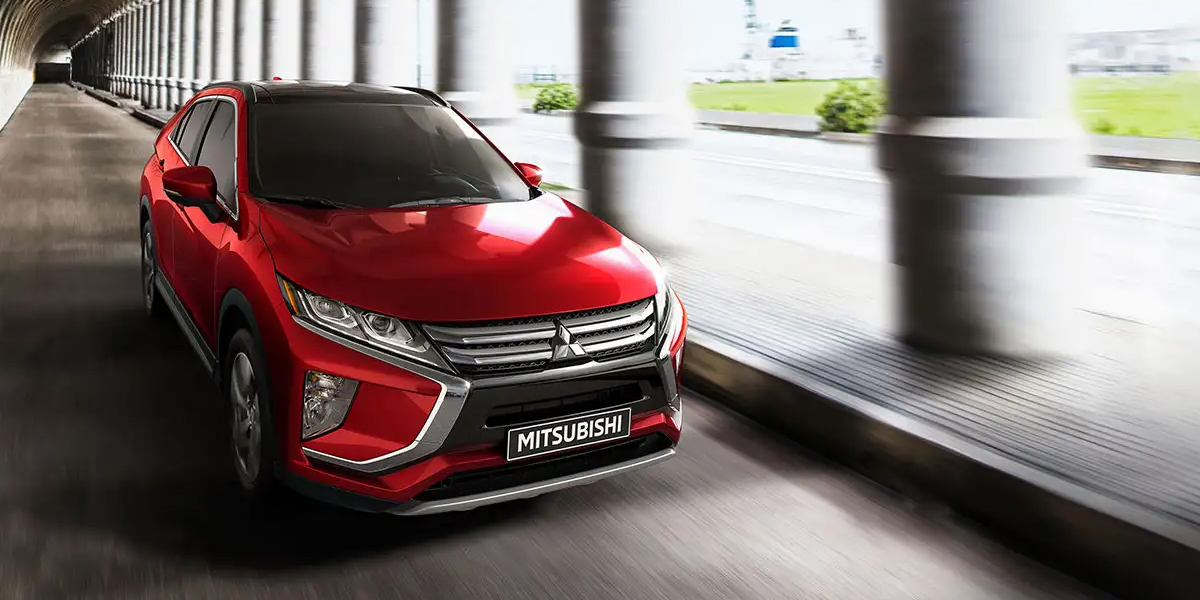 Interior - 2020 Mitsubishi Eclipse Cross
The Eclipse Cross has always had a nice interior, but you used to have to bump up to a higher trim to get features like the reclining rear seats and automatic climate control of this year's ES. Things get even better than that, though. You'll also find a leather-wrapped steering wheel on the SE, as well as a 6-speaker audio system and upgraded seating material. Finally, there's the SEL's leather upholstery. It's a delicately decorated interior that really shows the faith that Mitsubishi has in its Eclipse Cross.
*Not actual vehicle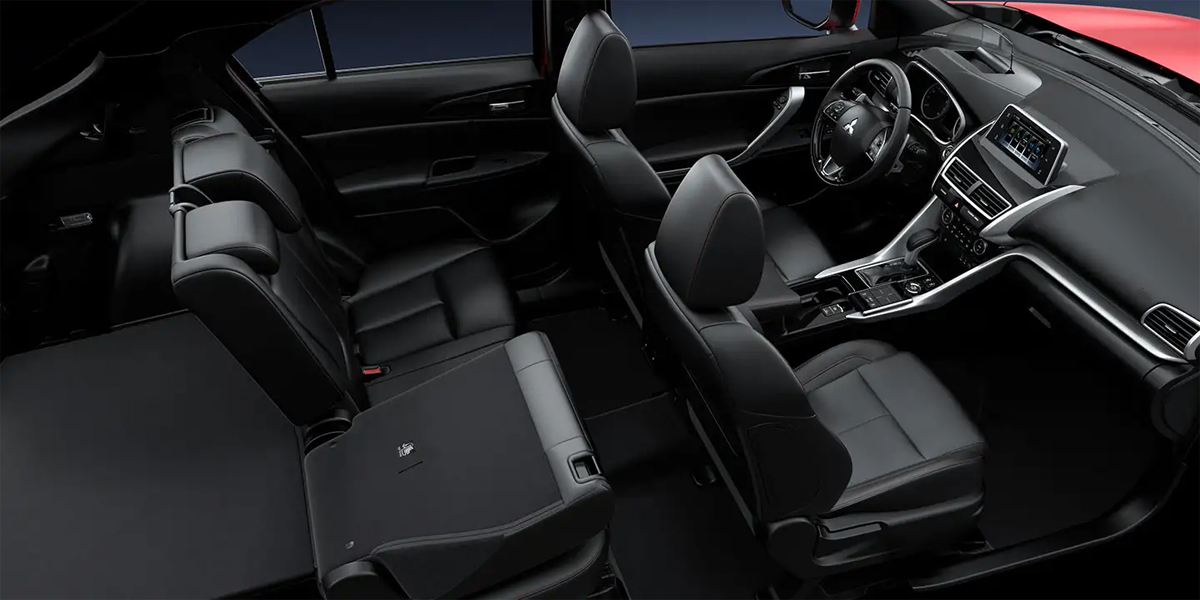 Mechanical - 2020 Mitsubishi Eclipse Cross
A 152 horsepower 1.5-liter four-cylinder engine is nicely executed on the Eclipse Cross and goes well with its body style. When you're working with smaller real estate and wheels, you really feel any type of horsepower after 130, so the 152 was a true gift from Mitsubishi. It's the perfect combination of power and style.
*Not actual vehicle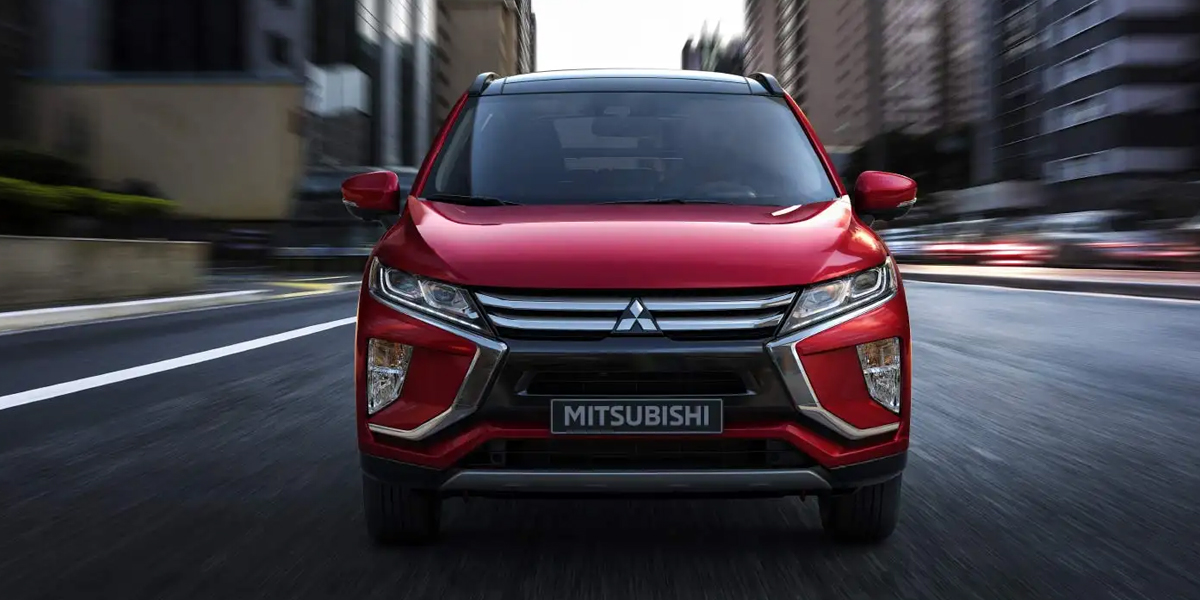 Technology & Safety - 2020 Mitsubishi Eclipse Cross
The technology in the interior is nicely done as well, organized within arm's reach of both driver and passenger for easy access. The 7-inch touchscreen infotainment system has an easy to use interface that really brings out the best in the platform Mitsubishi created for you here. You'll be able to use Apple CarPlay and Android Auto easily and with no headaches. Send and receive text messages without ever taking your hands off the wheel thanks to the voice recognition on your system. It's a really high tech way of staying connected in today's world.
The advanced safety features on the Eclipse Cross are very impressive this year. Forward emergency braking with pedestrian detection keeps you aware of pedestrians that might stray into your path, lane departure warning lets you know when you're changing lanes without signaling or veering out of your lane, and a rearview camera keeps you aware of the outside of your exterior. Each of these tools keep you and your family safe while you're enjoying life on the road. Whether you're going to a little league game or heading off to work, Mitsubishi equips your Eclipse Cross with the safety features that make a difference; they save lives every year. This year the brand pushed a lot of formerly optional features to standard, and we're always glad to see that trend for our customers.
Request 2020 Mitsubishi Eclipse Cross Specials in Thornton near Denver, Aurora CO
Thank you for considering the 2020 Mitsubishi Eclipse Cross as your new small SUV. We believe that many of you out there will find that this is the perfect style and size for you. Thanks to tremendous advanced safety features, you'll never feel like you are anything but confident while you're out exploring the world. Contact us today if you have further questions about the Eclipse Cross, our deals on the model, or anything else you might need to ask us! We're always available for our customers. Thanks for reading.