*Not actual vehicle
Mitsubishi Mirage Lease Specials and Finance Offers in Thornton CO near Denver, Aurora
Why Buy or Lease 2020 Mitsubishi Mirage near Denver CO
The hatchback has always been one of our most useful classes. It puts a premium on cargo capacity, and that's ideal for an individual on the go or someone who is just beginning a family. They're highly stylized, peppy, and a lot of fun to own. Many of them get gimmicky, but with the 2020 Mitsubishi Mirage, there's no gimmick to it. It's a great car that just happens to be a hatchback, too. You can count on Mitsubishi to master any class of vehicle they make. The Mirage has now come full circle into its own. Here's how.
*Not actual vehicle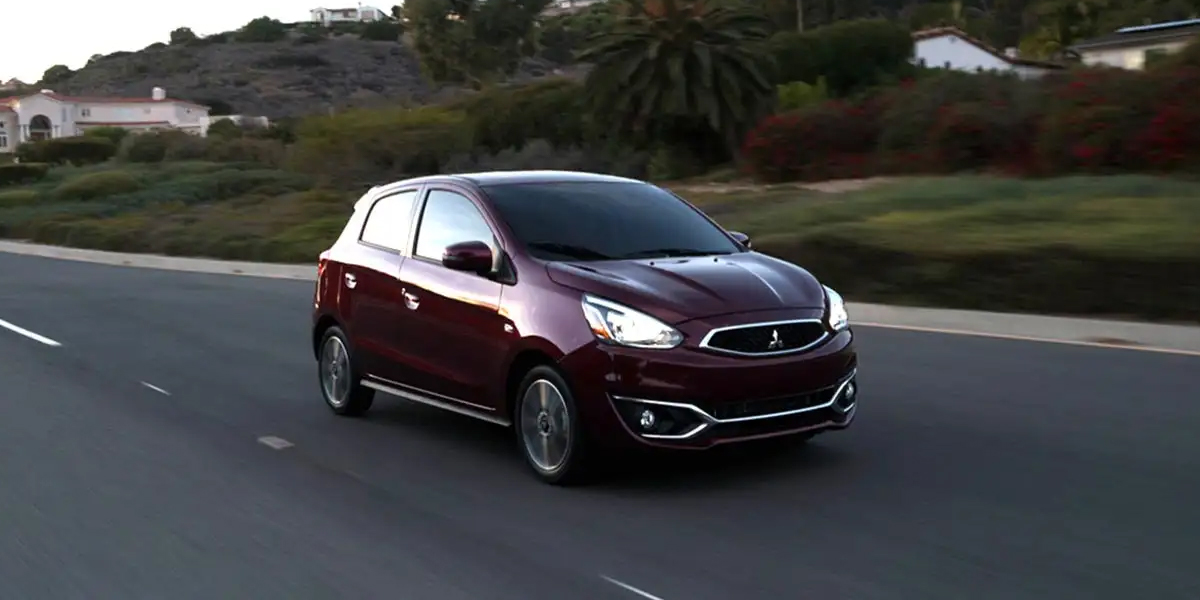 Exterior - Mitsubishi Mirage
The color options for hatchbacks are always just a little more fun than the rest of the car world. For example, where else but the Mirage will you find yourself driving a Sunrise Orange Metallic car? How about Wine Red Metallic, a truly deep, rich wine color that sort of makes you crave a glass yourself. The colors fit in very well with the hatchback vibe of the subcompact Mirage. The short, punchy hood and then of course longer cabin that gives way to your little cargo area is adorable as a car can get. And the GT can get super sporty with its 15-inch two-tone alloy wheels, HID headlamps, and GT Badge.
*Not actual vehicle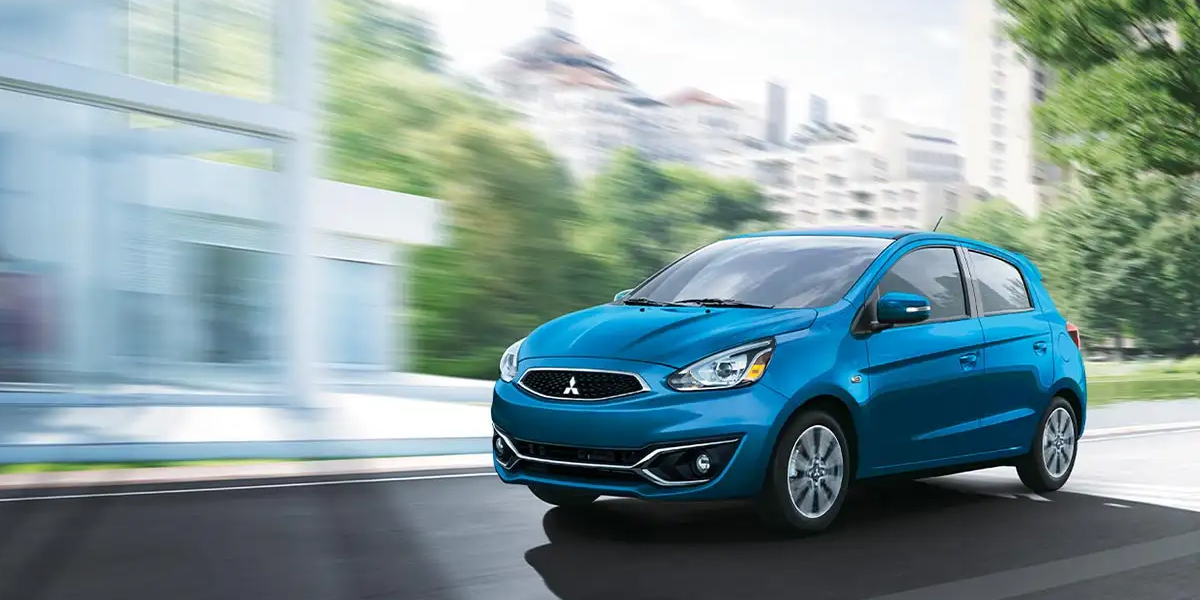 Interior - 2020 Mitsubishi Mirage
Like all hatchbacks, you have an enormous sense of cargo capability. When you want to throw your tennis rackets in the back and go, you can. You've also got room for plenty of electronics back there, or even your schoolbooks. Maybe that's why the Mirage is so full of spirit on the inside! You'll find a decorative spirit everywhere in the Mirage, with a youthful glow about it and a major slant toward technology. A 7" touchscreen display audio gives you a way to enjoy all your tunes in one place, even on the base model. The LE gets illustrious red accents and a leather-wrapped steering wheel that adds a touch of uptown character.
*Not actual vehicle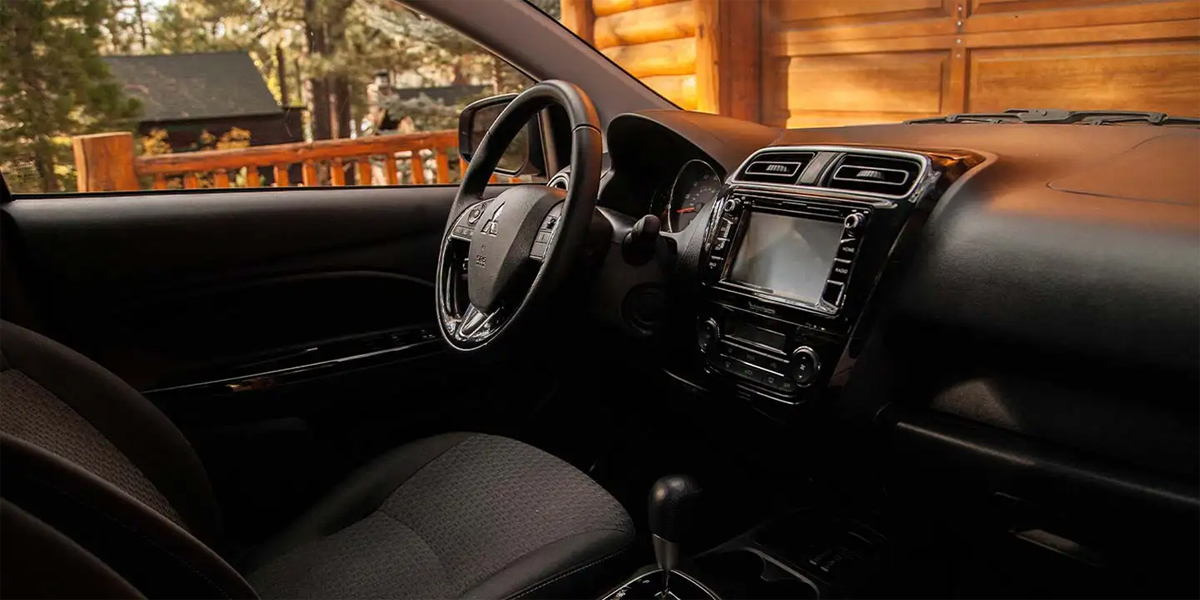 Mechanical - 2020 Mitsubishi Mirage
The Mirage is built for ultimate efficiency, and it's very small frame doesn't need a heck of a lot of power to really feel like it's flying about town. This one can go 78 horsepower, and don't let that number fool you. What you get is a wildly efficient, fun, and peppy drive that never stops feeling like you're getting ready to soar away. We look for hatchbacks of this size to really have the right body for a powertrain like this, and no vehicle in its class wears its powertrain as well as the 2020 Mirage!
*Not actual vehicle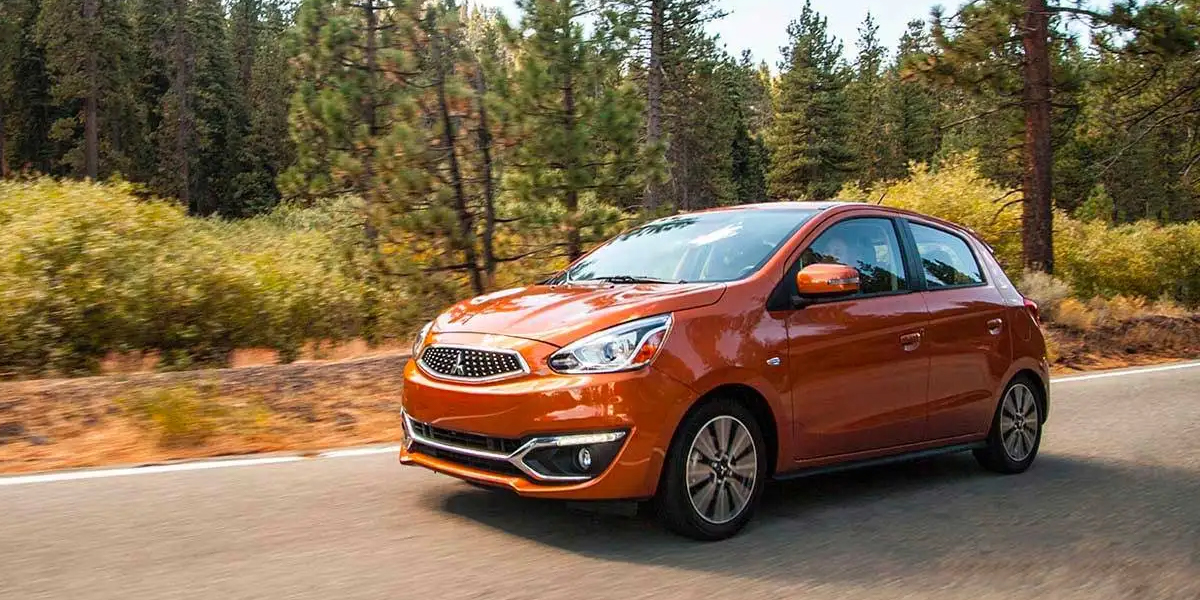 Technology & Safety - 2020 Mitsubishi Mirage
The 7" touchscreen audio is a start, but your next trims get a 6.5" Smartphone link display audio, which means you can integrate your smartphone info right into that screen and have all your apps and connectivity in one place. The SE and GT get push button start, one of the most high end features of any other vehicle in this class. And your SE and GT also get steering wheel voice recognition, so you can easily send and receive text messages, make phone calls, or tell your Mirage to play you a great tune. You've got a lot of tech here!
Request 2020 Mitsubishi Mirage Specials in Thornton near Denver, Aurora CO
Our focus is always on the safety of any vehicle, and it's in this area that the Mirage truly shines in ever way. A rearview camera system helps you when you need a perfect view of the back of your vehicle. This can help you avoid objects that might be behind you (and even save a life depending on the circumstance). The safety features don't stop there by any means. A 7 airbag safety system is specifically designed by Mitsubishi to keep you and your passengers safe in every area of the vehicle. It also focuses on everything other systems do, but it also adds another airbag to stabilize the lower body during a crash. Few other automakers takes this kind of care with their airbag system, but Mitsubishi is always looking for new ways to keep you safe!