Aurora CO Area 2020 Mitsubishi Outlander PHEV for Sale
View Inventory

Vehicle Overview
When you're on the hunt for an SUV, you want something powerful, spacious and elegant to the eyes. The 2020 Mitsubishi Outlander PHEV model is just that, and it's available at Skyline Mitsubishi. Skyline has two trim levels of this model available for sale near Aurora. It's a very affordable model with above-average seating and gas mileage. It also has a unique luster that makes it look like a luxury SUV. You can get your hands on it today if you take the proactive step of contacting the dealership serving Aurora Colorado. These are some of the key features that it has. There's more, but you'll have to see it in person to get the full list.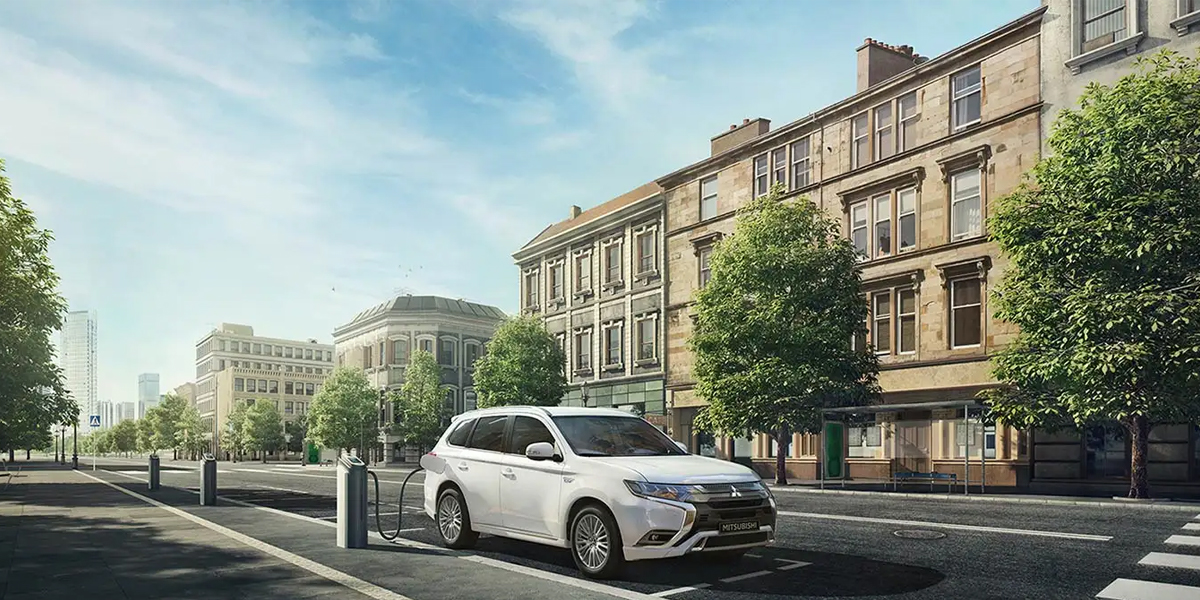 Exterior - 2020 Mitsubishi Outlander PHEV
The exterior of the new PHEV model is highly elegant. If it weren't for the affordable price, you would think you were buying a luxury SUV. Exterior features include a rear lip spoiler, chrome tip exhaust, a trailer hitch, spoiler, chrome grille, heated door mirrors and more. Exterior color options include vibrant colors such as Red Diamond, Pearl White and Alloy Silver Metallic. You have to see it in person to appreciate its sheer beauty, and you have to stop by and see it today.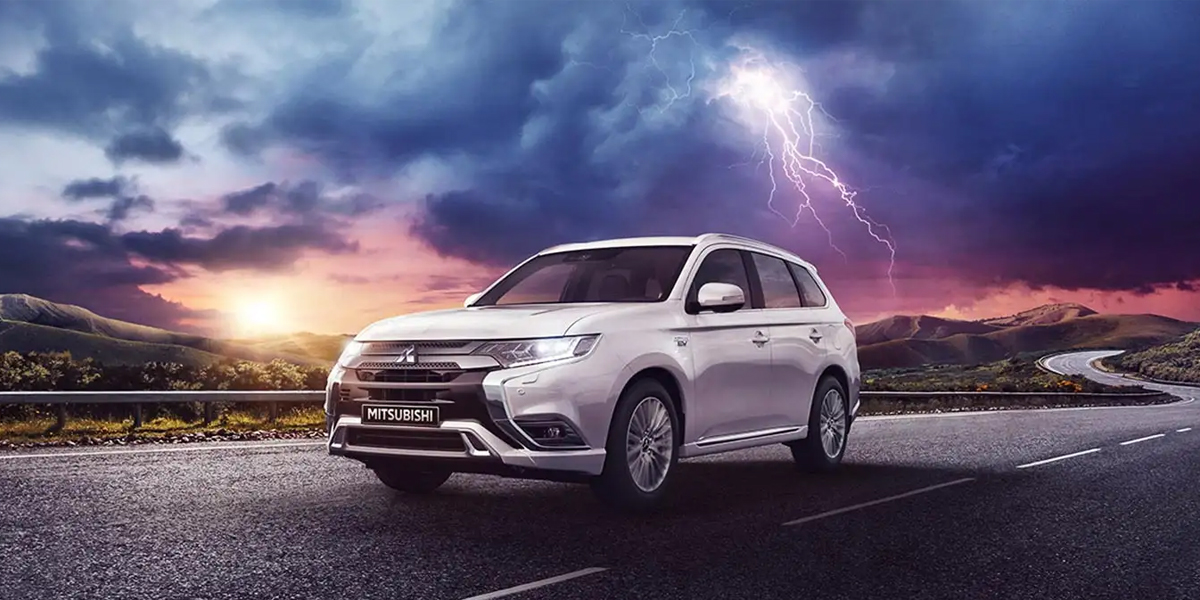 Interior - 2020 Mitsubishi Outlander PHEV near Aurora CO
Comfortable is the first word we think of when we think about the Outlander PHEV's interior setup. It literally has everything you need to make you and your passengers feel as if they're at home. A few of the features that you'll have in the interior are features such as the five-person seating capacity, front center armrest with storage, heated seatbacks, 8-way driver and passenger seat adjustments, carpet cargo space, leather upholstery and so much more. The list of interior features is way too long to put on one page. Contact the dealership serving Aurora Colorado and allow one of the sales reps to take you on a journey inside of the vehicle. You will be amazed at what you find there.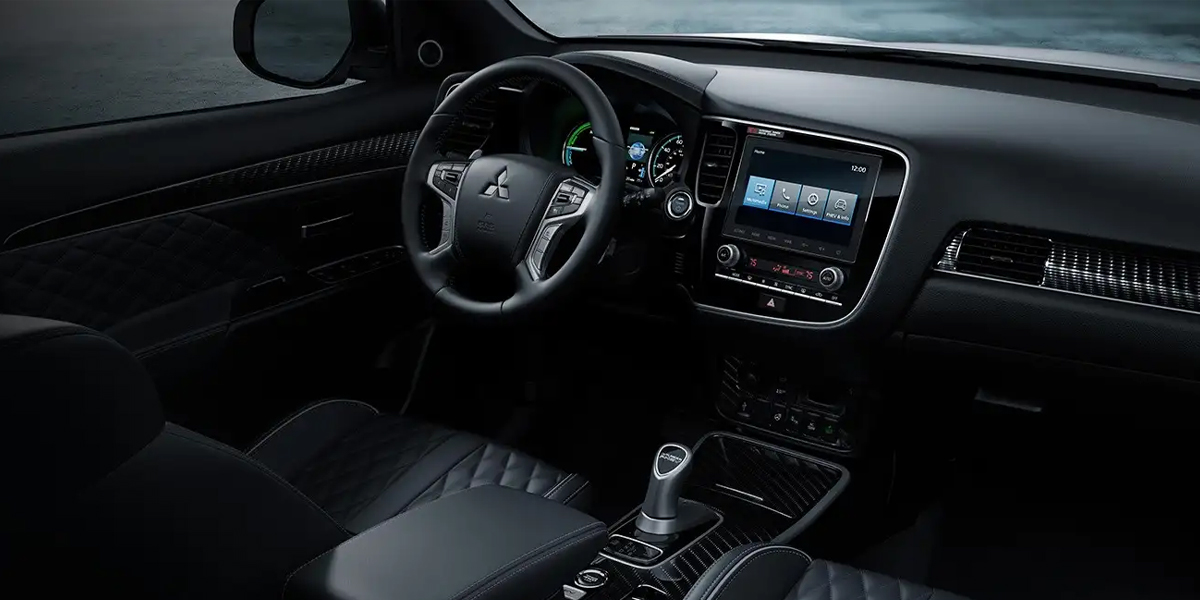 Mechanical - Mitsubishi Outlander PHEV specs near Aurora
This model comes with a one-speed automatic transmission and a 4WD drivetrain. It has a four-wheel independent suspension and rear coil springs. The steering is a rack and pinion steering, and it has gas-pressurized rear shocks. Everything on it is high tech and designed to give you a sturdy and stable ride. This vehicle also has a lot of technological features. Some of them are SiriusXM, steering wheel controls, automatic equalizer and Wireless phone connectivity. You can find out more about the technology and mechanical features by contacting the dealership and asking for further details.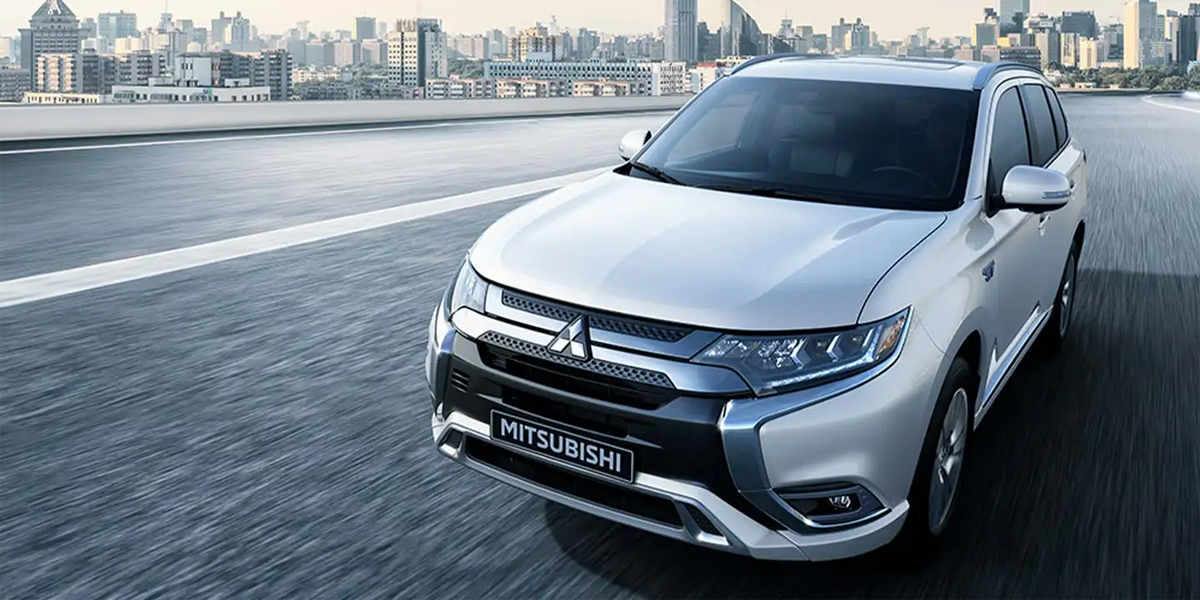 Powertrain - Mitsubishi Outlander PHEV specs near Aurora CO
The PHEV model has two trim levels, and they both have the same motor. The motor is a 2.0-Liter I-4 motor that puts out 117 horsepower. The vehicle is very good on gas and has a high MPH for an SUV. You'll find it to be very cost-efficient for your budget if you choose to invest in it.
Safety - 2020 Mitsubishi Outlander PHEV dealer
The Outlander PHEV has a high safety score, and it's for a good reason. It has a massive suite of top-of-the-line safety features that will make you and your in-vehicle guests feel safe and secure at all times. You will have dual front impact airbags as well as a knee airbag, manually adjustable front head restraints and seat-mounted driver and passenger side-impact airbags. The vehicle also has side impact bars for additional protection. Some of the other safety features it has include features such as four-wheel ABS, electronic stability, brake assist, immobilizer and more. The immobilizer is a special feature that protects your vehicle from theft by preventing your engine from firing up. The brake assist feature adds pressure to your brakes if it senses that you are in danger of getting into a collision. The four-wheel ABS prevents all of your wheels from skidding if you have to mash down on the brakes to avoid a collision. The electronic stability system keeps your vehicle stable at all times. All of these features work together to give you the most secure driving experience you can have. Find out more about these features when you visit the dealership.
Test-Drive the Mitsubishi Outlander PHEV now
Now you know the kind of gem you'll be getting if you invest your money in the Mitsubishi Outlander PHEV vehicle. You won't get the full experience unless you test-drive it, however. The test-drive is the action-packed, 15-minute ride you'll get to take with the Skyline Mitsubishi sales rep before you decide if you want to buy it. You'll get to gauge its power and performance and play with all the gadgets it has. You will also have the opportunity to ask the sales rep any questions that you need to ask him or her about the vehicle. Once you make your decision, the rep will introduce you to the dedicated finance team that will help you become the owner of the vehicle. Make sure you have all of your documentation to prove your income, residence and identity when you stop by. The process will go faster for you, and you will be able to leave the lot with the car you love even sooner. Contact the dealership serving Aurora Colorado and ask about Mitsubishi models for Sale near Aurora today. You won't regret your decision to do so.