*Not actual vehicle
Mitsubishi Outlander Sport Lease Specials and Finance Offers in Thornton CO near Denver, Aurora
Why Buy or Lease 2020 Mitsubishi Outlander Sport near Denver CO
The sporty 2020 Mitsubishi Outlander Sport is ready to please all you sporty-SUV loving customers out there with its dashing good looks, premium interior seating, and brand new ES Convenience package that adds a larger touchscreen to your arsenal of entertainment and navigation weapons already in place. With the ES, SP, SE, BE and GT trim levels to choose from, it's the perfect time to be a Mitsubishi Sport owner! Here's why.
*Not actual vehicle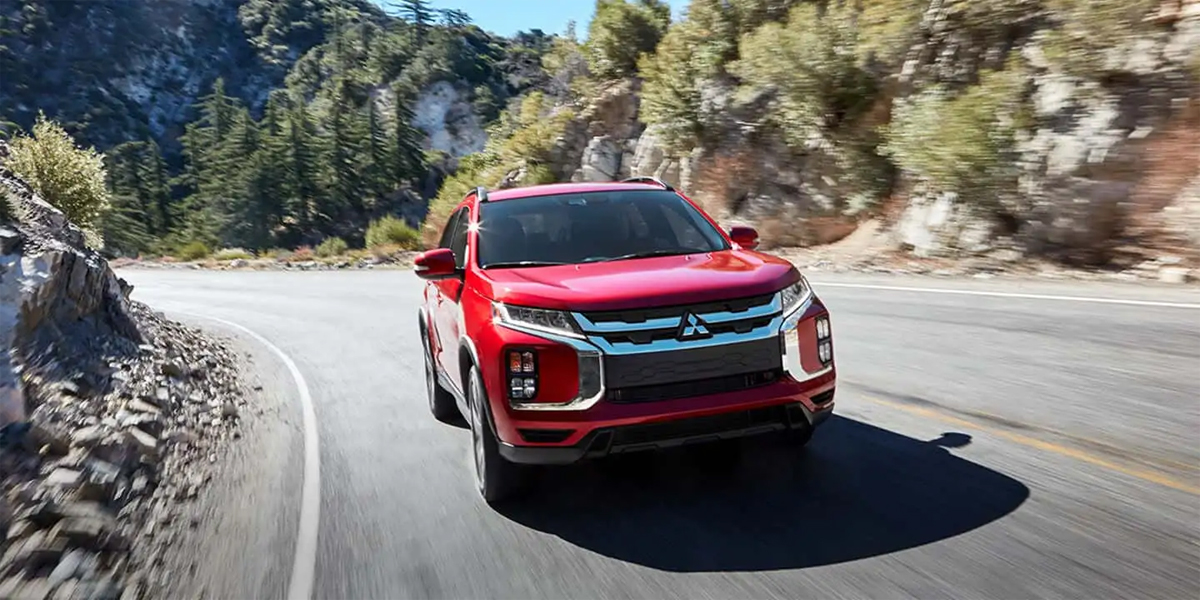 Exterior - Mitsubishi Outlander Sport
The Outlander Sport has always been one of the best looking SUVs in its class, but this year things get ridiculously fun. The ES features a well-equipped sporty exterior that gives you more daring curves and sharp lines for an all-around more athletic feel. You get 18-inch alloy wheels and LED headlights right off the bat. Did we mention that those new headlights are designed to look especially sporty this year? A BE - or Black Edition - blacks out all of your exterior features and makes your 2020 Outlander Sport look street worthy every day of its life. Black painted wheels are just one benefit to getting this edition, and you'll absolutely love the chrome accents as well. It's a look that shines.
*Not actual vehicle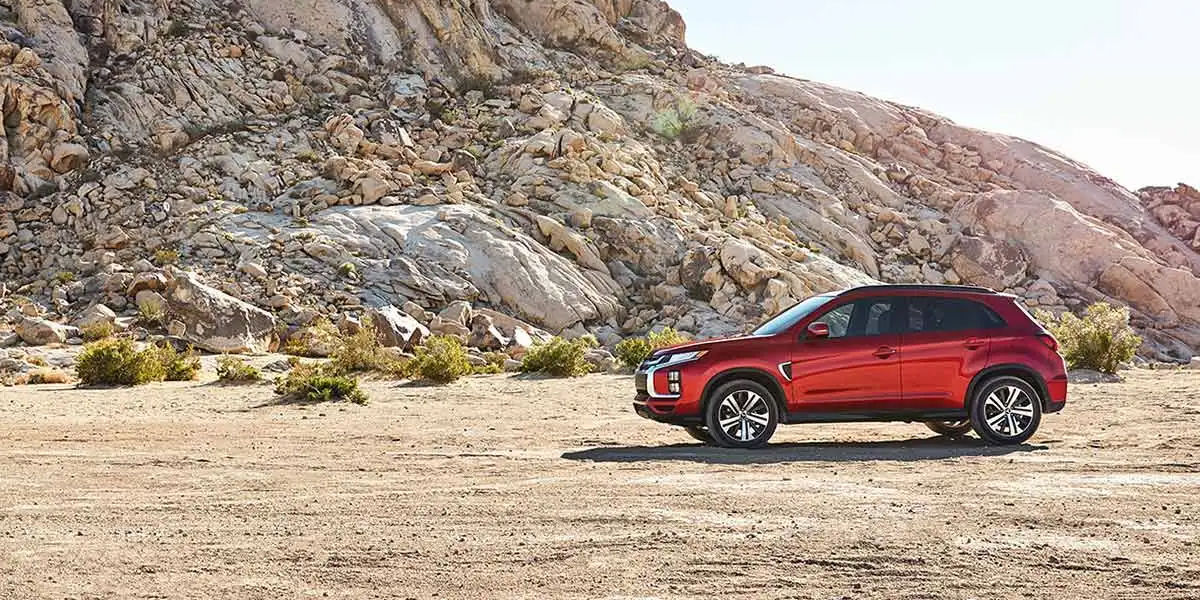 Interior - 2020 Mitsubishi Outlander Sport
The interior of the Outlander Sport is just as nice as its outside. Mitsubishi has always been marvelous as designing their interiors around the needs of your family. Automatic climate control, a leather-wrapped steering wheel, and premium interior are also at your fingertips if you want to really make the Outlander Sport look its best. Ask us about interior package upgrades that can spice things up and push your interior to new heights.
*Not actual vehicle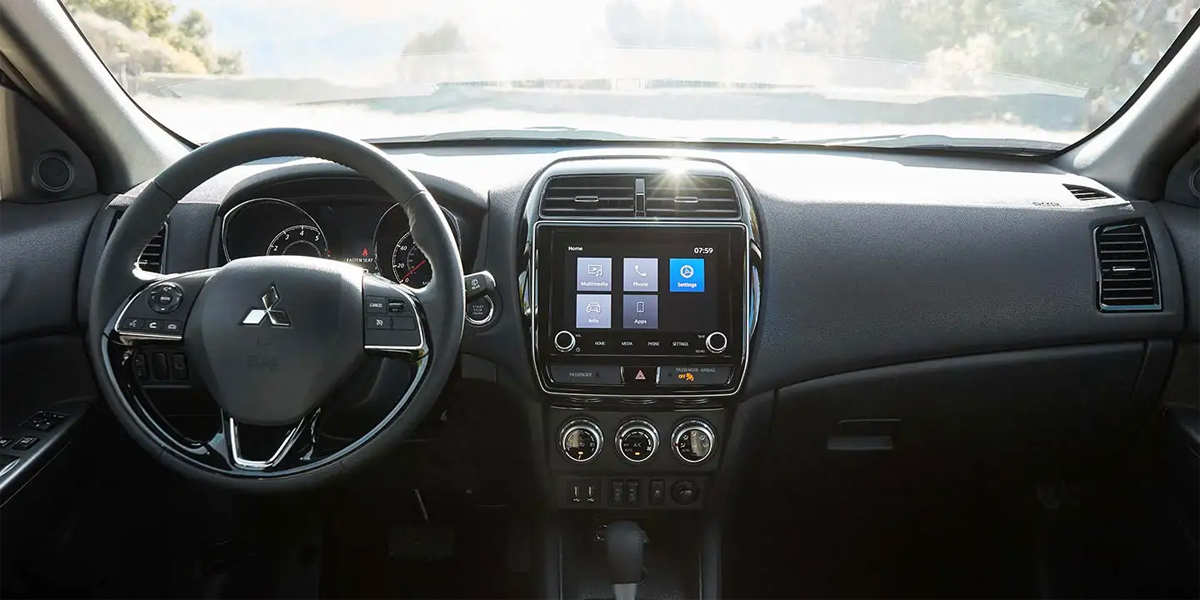 Mechanical - 2020 Mitsubishi Outlander Sport
A 2.0L 4-cylinder engine is yours to have on the base model and first few trims. It gives you a convincing 148 horsepower and 145 lb-ft of torque. Not enough for you? You can push things even further with the optional 2.4L 4-cylinder engine option, rated at 168 horsepower and 167 lb-ft of torque. The extra kick you'll feel on that second engine option is well worth the upgrade, although the engine with the lighter price tag is a tremendous value. Don't you just love making choices that have no downsides? Either way you go with the Outlander Sport powertrain and mechanical configuration, you win! A CVT transmission is silky smooth and makes for excellent acceleration and handling. You can also choose from front-wheel or all-wheel drive.
*Not actual vehicle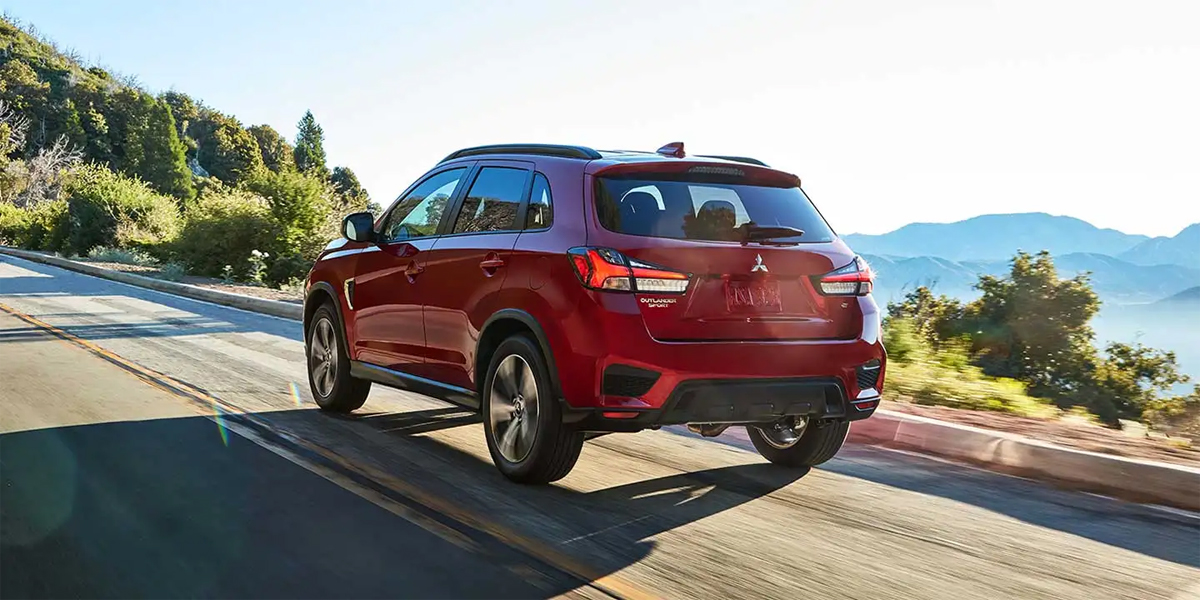 Technology & Safety - 2020 Mitsubishi Outlander Sport
A 7 or 8-inch touchscreen infotainment system is intuitive and gives you the power of voice recognition for sending and receiving texts or making phone calls, hooking up to Apple CarPlay or Android Auto, or using your mobile devices in the vehicle via Bluetooth. It's a full line of technology features that are sure to please!
Safety is always #1 at Mitsubishi. That's why they designed the 2020 Mitsubishi Outlander Sport to navigate the world's complex roads with a sense of safety as well as style. You'll have plenty of solid safety features on your side here, with advanced airbag systems, a solid construction, and driver-assist features galore. A few of our favorite driver-assist features are automatic emergency braking, rear cross traffic alert, and lane departure warning. That's just the beginning, though. Please ask one of our friendly sales team to give you a full rundown of all the amazing safety features offered on the Outlander Sport. There are many that are standard and plenty more to choose from if you want to get the full package!
Request 2020 Mitsubishi Outlander Sport Specials in Thornton near Denver, Aurora CO
Are you in the market for a family SUV that doesn't look bland? So many of those "family SUVs" play it safe and fail to give you the big, bold features that the Outlander Sport does. Don't make the mistake of playing it safe on style this year! Get the Outlander Sport and stand out in a crowd. You're going to be the envy of all your friends when you drive up in this one. It's by far one of our most popular models here in Denver Colorado, and it's not difficult to see why. It looks great on the street, highway, or off-road, and it's capable and thrilling to drive at the same time. Call us today to learn more about the Outlander Sport or pop by whenever it's convenient for you and ask one of our staff to take you out on the road! We'll give you a quote or even full test drive. Just contact us by phone, email, or in person. We're always here to help put another happy family in a great new 2020 Mitsubishi Outlander Sport models. Thanks for considering us!