Aurora CO Area - 2019 Mitsubishi Mirage for Sale
View Inventory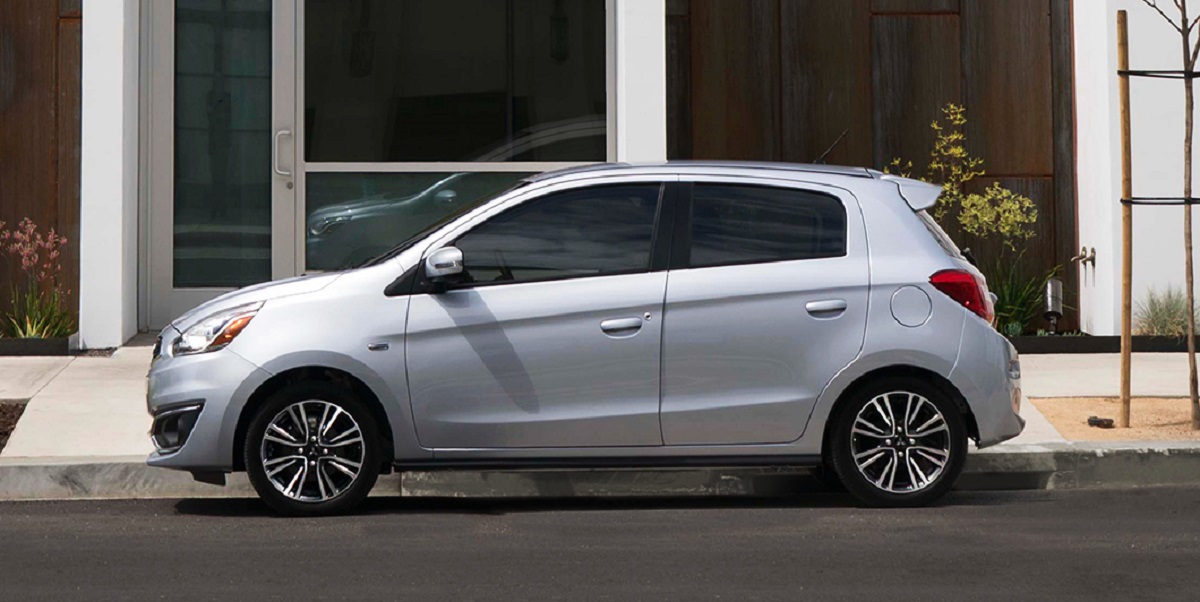 Vehicle Overview
Mitsubishi reminds everyone that the 2019 Mitsubishi Mirage is the subcompact car that lives large, and we couldn't think of a better way to describe it ourselves. Skyline Mitsubishi is a big fan of the Mirage design, its technology, and its creative storage solutions for folks who need a little extra from their compact. It's built for big urban adventures and created to be easy and fun to drive. We invite you to learn more about the many trims of the Mirage: ES, RF, LE, SE, and GT. Each one is crafted to give you a customized driving experience that you won't be able to find if you buy another compact.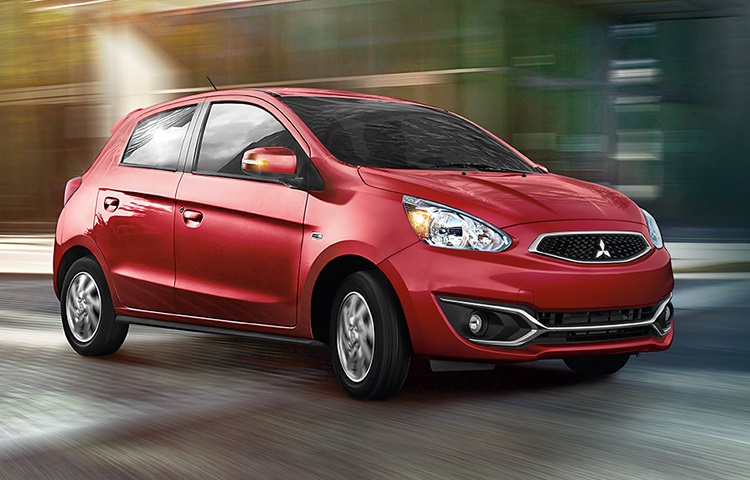 Exterior - 2019 Mitsubishi Mirage
This is one hatchback that doesn't fail to delight in the exterior department. It's compact, sure, but it also looks much bigger than it really is thanks to design smarts on the part of Mitsubishi. It will always be the subcompact car that doesn't stand out on the road like all those other little ones out there. This one looks full on hatchback thanks to sculpted, athletic design and colors that make you want to celebrate (Sunrise orange metallic, Infrared metallic, and Sapphire Blue metallic). Aerodynamics play a huge part in why it's so fun to drive one of these things, and the design itself helps to minimize blind spots while you're driving.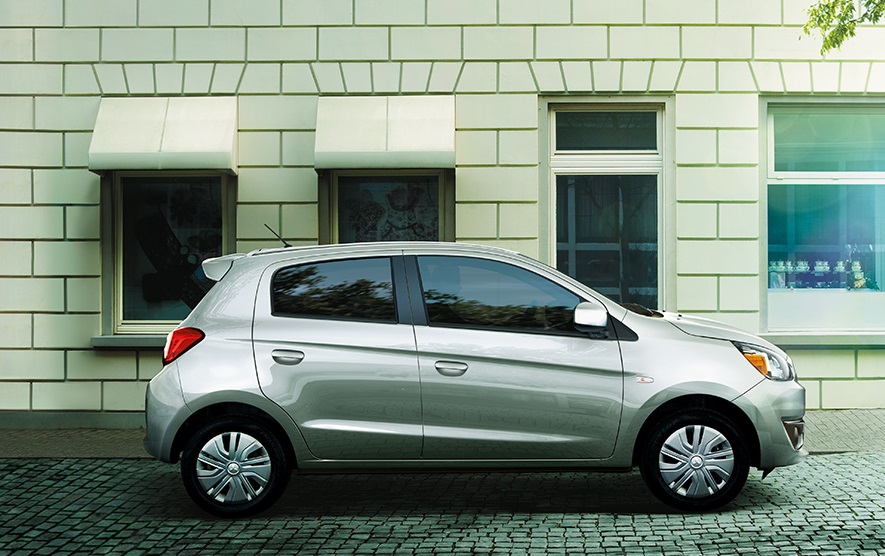 Interior - 2019 Mitsubishi Mirage near Aurora CO
The interior of the 2019 Mitsubishi Mirage is designed to be just as cozy as home is to you. With 47 cubic feet of cargo space, this one couldn't be more creative on storage solutions, and that's exactly what you need when you want a smaller vehicle. You can configure your 2019 Mitsubishi Mirage to give you more or less cargo and passenger space so that every ride is the most comfortable and useful. Have you ever seen a compact economy car that features push button start? Well, this one does. Thanks to Fast-Key entry system and push button start, you're getting some interior luxury items that are just terrific perks for buyers.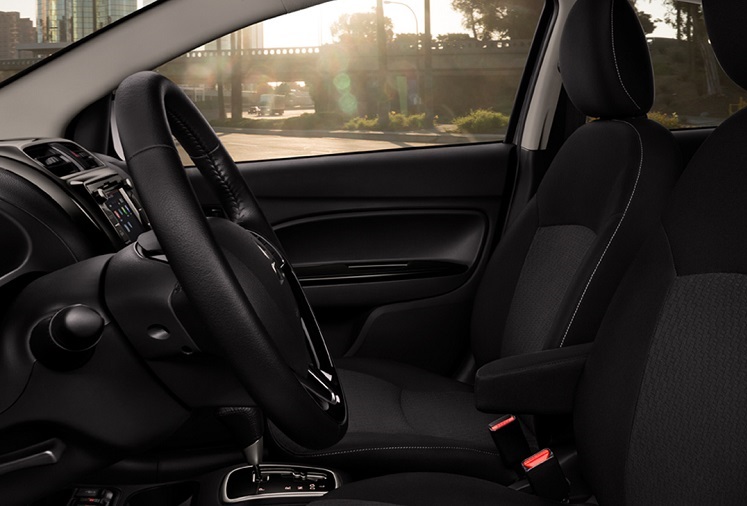 Mechanical - Mitsubishi Mirage specs near Aurora
The 2019 Mitsubishi Mirage near Aurora is powered by terrific engines that are accompanied by a 2-speed CVT transmission with overdrive. It might also please you to know that the 2019 Mitsubishi Mirage near Aurora has the best turning radius of any vehicle in its class, a huge perk while you're maneuvering this one through tight turns and driving conditions. And remember, there's also a 5-speed manual transmission that will bless you with even greater handling and transitions. Many folks prefer that one.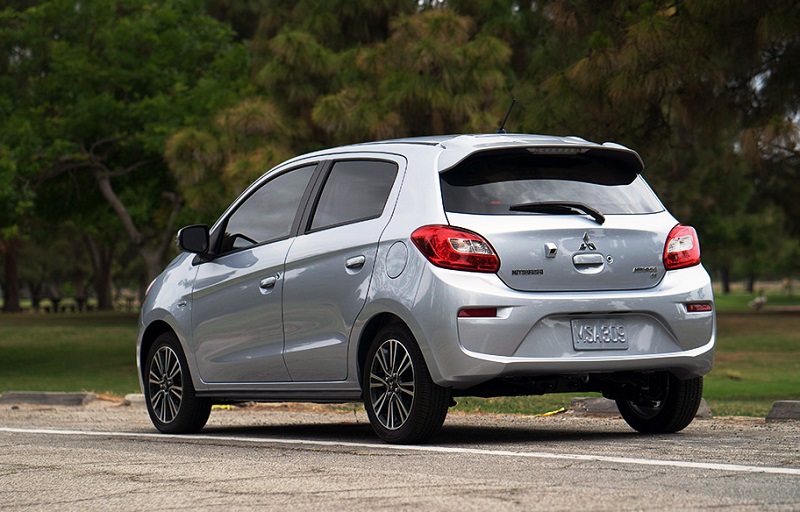 Powertrain - Mitsubishi Mirage specs near Aurora CO
You might be aware that the Mirage is the most fuel efficient non-hybrid vehicle in its class, so you're going to be pleased with the powertrain. You get an impressive 78 horsepower out of the 1.2-liter I-3 engine that this one comes with. Torque tops out at 74 lbs-ft. for pretty daggon good torque on a vehicle of this size. We all know that it's not the powertrain of a subcompact vehicle that we're buying it for, but it never hurts to have a little extra power behind that remarkably efficient engine and transmission combo. This one will be for sale at Skyline Mitsubishi for more reasons than the powertrain, but we're pleasantly surprised by the power behind this one.
Safety - 2019 Mitsubishi Mirage dealer
Mitsubishi vehicles are very safe vehicles, so we were confident going into it that there would be a massive amount of safety prowess within the Mirage. Not surprisingly, the Mirage is serving Aurora Denver Brighton buyers with a lot of safety-based reasons to buy this one. Yes, it's a subcompact, but it's the driving precision and safety features that keep you safe on these vehicles. You get a rearview camera that gives you an excellent wide-view of the exterior of your rear vehicle. Active Stability Control is a feature that monitors your tires on the road (using sensors). If anything is off and your grip on the road loosens, you'll know it! Mitsubishi's 7 airbag system keeps driver and passengers safe and sound in the event of a crash. Thanks to so many driver-assist features like LED taillights and halogen headlights to increase visibility and Reinforced Impact Safety Evolution design that utilizes crumple zones, you'll hopefully feel as safe as you've ever felt inside this one. We were impressed.