View Inventory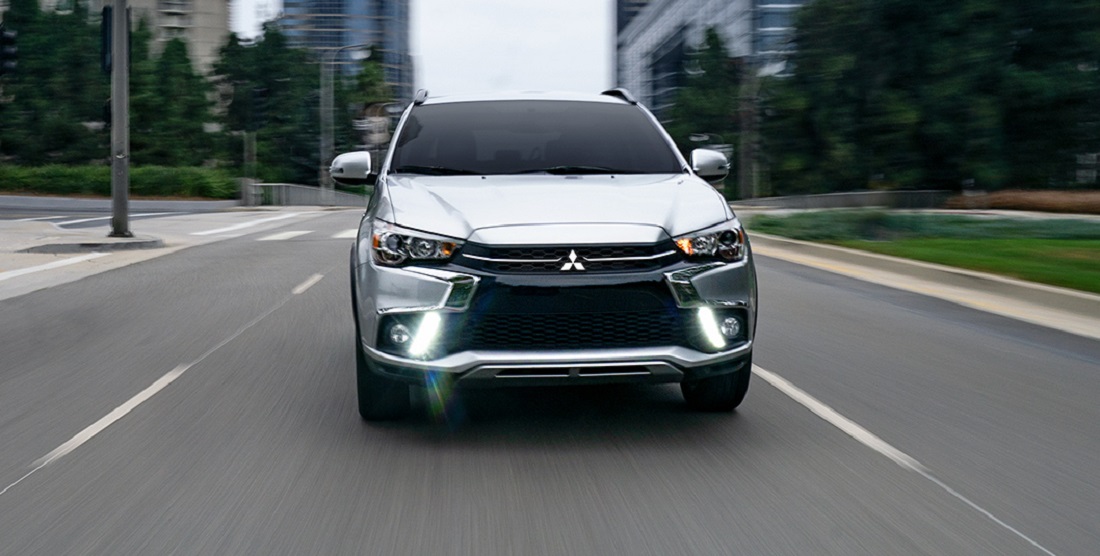 Vehicle Overview
The 2019 Mitsubishi Outlander Sport is a wonderful vehicle for those who want a large and spacious option for their loved ones but without the hefty price tag. Mitsubishi is well known for their quality vehicles at affordable prices and this crossover is one of the best on the market. If you would like to lease the amazing 2019 Mitsubishi Outlander Sport, it is just a matter of stopping in for a test drive.
The local dealership serving Aurora Thornton Brighton Arvada is able to match you with the car of your dreams. This remarkable vehicle provides a range of different options for families and individuals alike, making it ideal for those who want to be able to easily get into their car and go without the extra hassle and headache. You will find that the wide majority of different model options make it effortless to customize the entire car and get it looking its best for you at a price you can afford.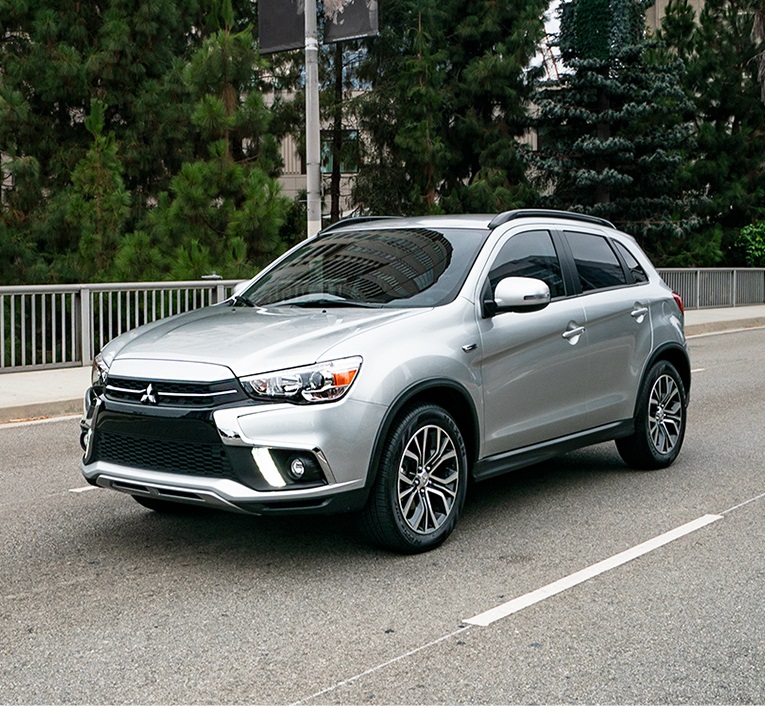 Exterior - 2019 Mitsubishi Outlander Sport
The exterior of the Outlander is incredibly stylish and well-built. You will be able to choose the vehicle in any number of colors, including blue, white, black, gray and red. Depending on the model that you choose as well as its upgrades, you'll have alloy wheels and high-definition rims that pop out from many of the other cars on the road. The vehicle is built for the terrain and is great for using on dirt roads where there are lots of bumps and turns. It's a car you can trust with your commute each day to work as well as for the family vacation through the wilderness or a desert plain.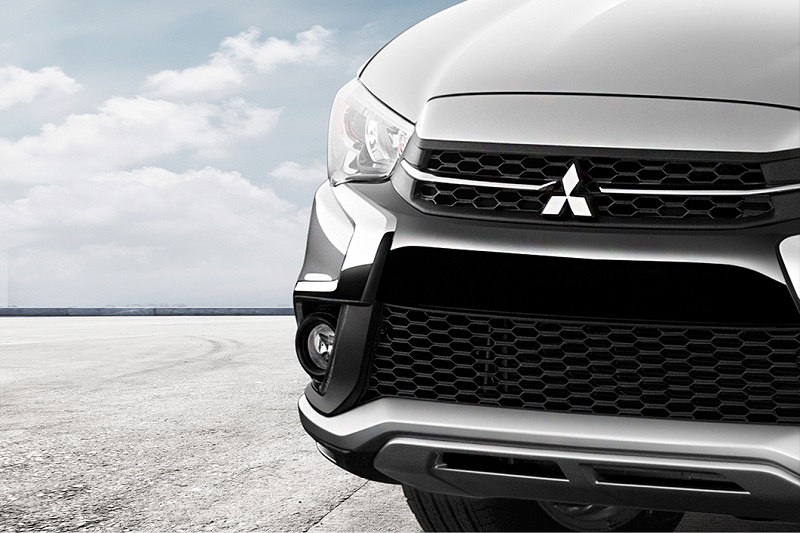 Interior - 2019 Mitsubishi Outlander Sport
The interior of the Mitsubishi Outlander Sport features a large digital display that enables you to check emails, messages and receive navigation tips like your phone cannot do. An option for the Outlander also includes the panoramic sunroof, which is a great choice for daytime and nighttime driving. The quiet interior enables you and your passengers to have a comfortable ride without the noise of the outside. The vehicle can easily and comfortably fit up to five passengers, including the driver, making it an ideal choice for the family car.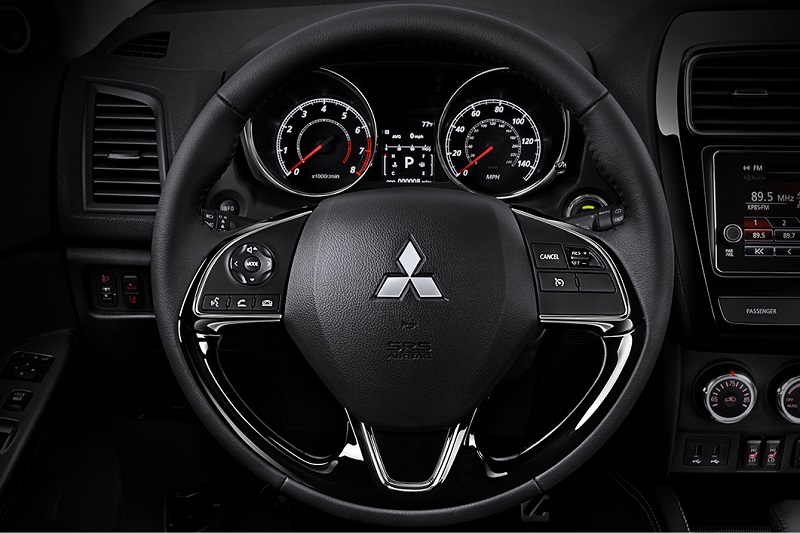 Mechanical - Mitsubishi Outlander Sport near Aurora
The Mitsubishi Outlander features a rear view camera that makes it effortless to see what's behind you to prevent a collision. Smart detect cruise control makes it safe to put your vehicle in cruise while it slows down for you if it detects something in front of the car. Active stability control ensures that you have a safe ride even when road conditions are less than favorable. You will find that the vehicle fits your needs while driving to ensure a seamless and comfortable ride.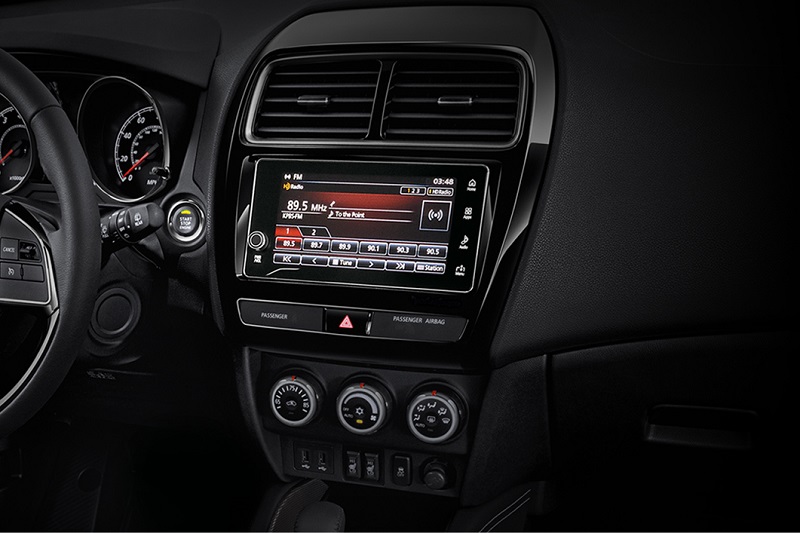 Powertrain - Mitsubishi Outlander Sport near Aurora
The car comes with a 100,000 mile powertrain warranty, which means that if the vehicle stops functioning before it hits this mileage, you can have it repaired or replaced at the dealership. Mitsubishi stands behind their work and puts a 10-year guarantee on all of their vehicles, including the Outlander. Because of this, you can feel confident using this car for yourself. You can also choose the vehicle in either a manual speed or automatic transmission, making it easy and comfortable for you to drive at your own convenience. When you choose to lease a 2019 Mitsubishi Outlander Sport near Aurora, you are getting a car that will last you and your family for many years.
Safety - 2019 Mitsubishi Outlander Sport dealer
The 2019 Mitsubishi Outlander Sport near Aurora comes with a range of different safety features, making it an incredible option for the entire family. Not only does the car come in all-wheel-drive options, but there is also a stability control which makes it effortless to drive on rough or hazardous terrain and still maintain control of the car. The lane departure warning on these vehicles also helps you to be alerted if something is next to you before you switch lanes. The seven air bag safety system keeps everyone in the vehicle safe and sound even during a collision. The auto high beam system puts high beams on in dark areas so that you can always see what's ahead of you.
If you are looking for lease specials at Skyline Mitsubishi, you can come in and take a look at the wide assortment of options available to you. This makes it easier than ever for you to utilize these lease specials at Skyline Mitsubishi and get driving in the car that you and your family need. The dealership serving Aurora Thornton Brighton Arvada is more than happy to help with this and can get you feeling confident in your decision to finally drive in a vehicle that isn't just safe, but one that is comfortable and relaxing. The Outlander is one of the best models from Mitsubishi and it is why it is one of the most common you'll see on the road. However, because each model is different, you can have a totally customized Outlander that fits your needs without it costing you a small fortune. Be sure to speak with the professionals who can get you into the Outlander of your choose and get you driving a vehicle that is ideal for the entire family. This makes it easy for you to choose a car that is going to fit your needs each and every day on the road.