View Inventory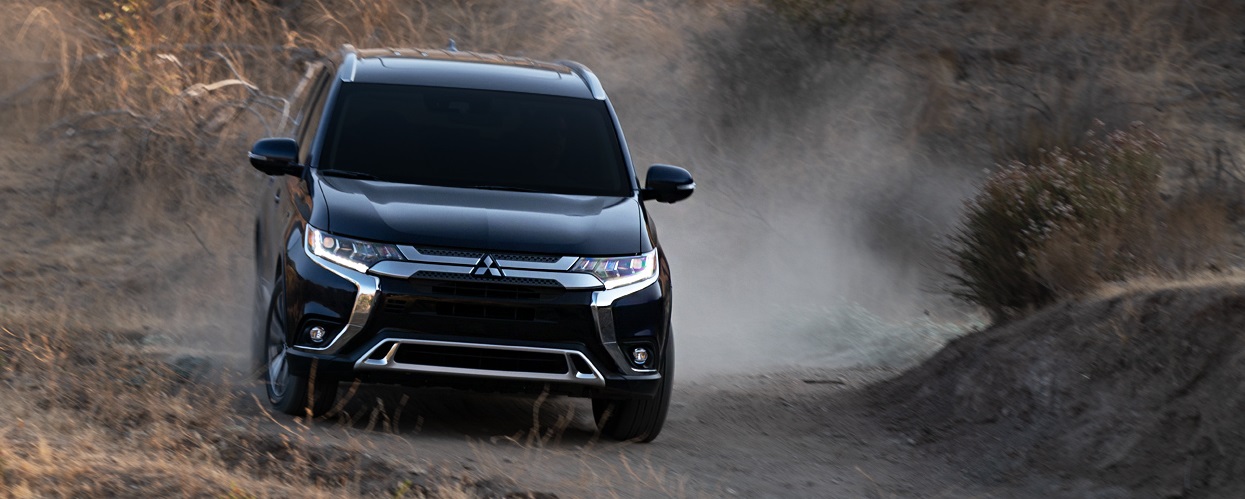 Vehicle Overview
It's a fully-loaded crossover that simply doesn't have a competitor in 2019 because it's in a world all of its own. Today we invite you to ponder why the 2019 Mitsubishi Outlander here at our dealership might just be the SUV of your dreams. It's the ideal family SUV while still giving you plenty of leeway to go off-road and explore the road less - or never - traveled. With highly advanced features like adaptive cruise control that lets you forego the hassles of stop and go driving, luxurious colors to choose from, and pure performance excellence, you've got a lot of reasons to believe that this one will be serving Aurora Colorado drivers with a superior driving experience for years to come.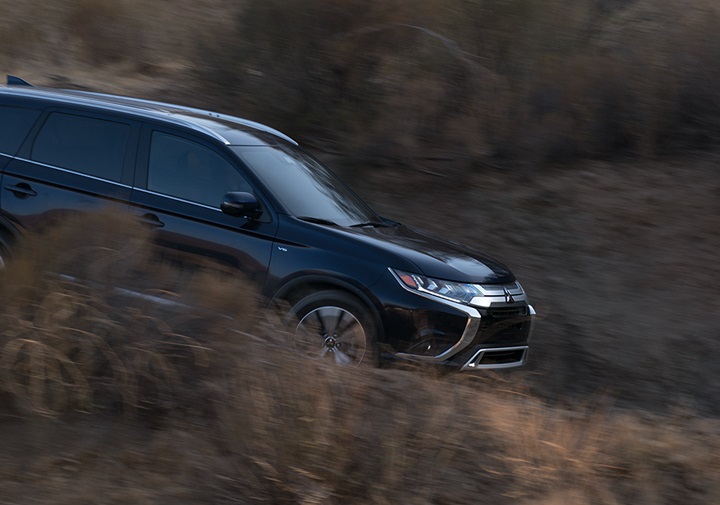 Exterior - 2019 Mitsubishi Outlander
The beautiful exterior of the 2019 Mitsubishi Outlander near Aurora comes in a variety of vibrant colors: Alloy silver metallic, Rally red metallic, Cosmic blue metallic, and Labrador black metallic (more colors available for the 2019 Mitsubishi Outlander near Aurora). This sophisticated blend of colors look fabulous given the exterior features. Four trims give you the "fit" you want: Sport, Eclipse Cross, PHEV, for the perfect length and maneuverability. With beautiful wheel options like 18" two-tone alloy wheels, you're going to be driving in style wherever you go. It's the perfect aerodynamic and sleek look wherever you go. And you'll want to go a lot of places just to be seen in this royal vehicle. It's serving Aurora Colorado with the kind of comfortable luxury that people want in the perfect family SUV.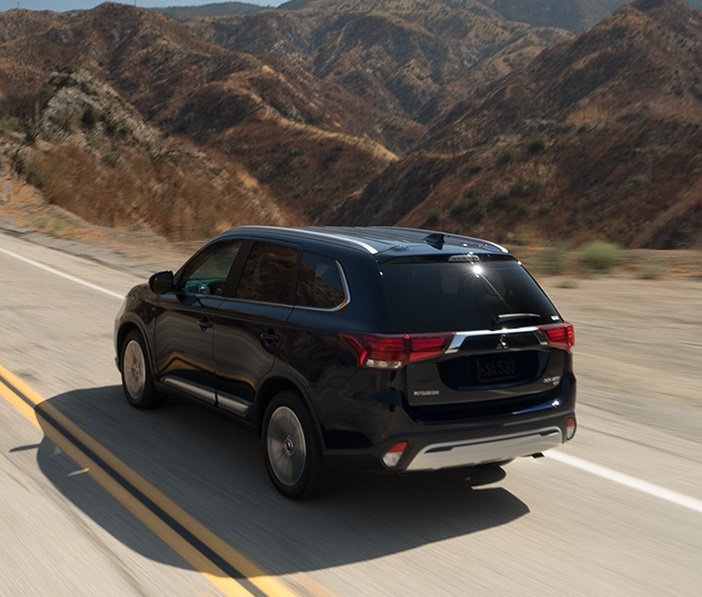 Interior - 2019 Mitsubishi Outlander
Let's start with the 63.3 cubic feet of cargo space that makes this ideal for anyone, even if you don't have a growing family. With seating for up to 7 passengers, roof rail options, and third row seating and 60/40 split second row seats, you can transform your interior into whatever you need to meet all of your cargo or passenger needs. The 2019 Outlander has an interior that grows, or shrinks, along with you. Throw in leather-appointed seating and leather-wrapped accents, and you've got a touch of luxury to even your most rugged adventures.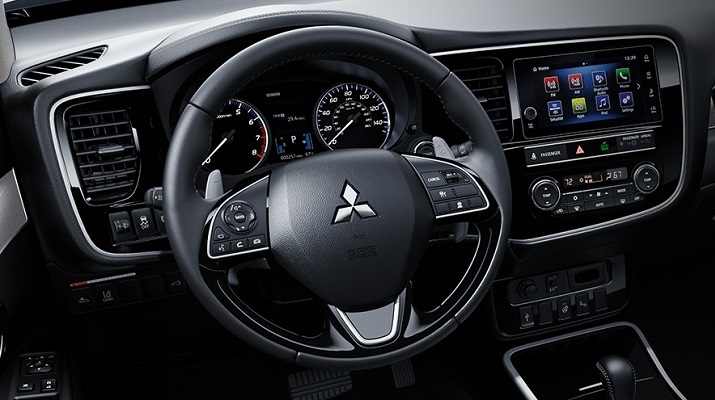 Mechanical/Powertrain - Mitsubishi Outlander near Aurora
Two MIVEC engine choices are available for the 2019 Mitsubishi Outlander near Aurora: A 2.4L MIVEC engine that gives you 166 horsepower and a 3.0L MIVEC V6 engine that gives you a powerful 224 horsepower. You also get super all-wheel control for a superior handling experience and a fun all-around driving experience in any terrain. Sure, you can take this one out for a friendly Sunday drive, but you can also head out for some donuts whenever your heart desires. It has the all-wheel drive and suspension design to handle it. And you'll find it serving Aurora Colorado for years to come with just such driving experiences.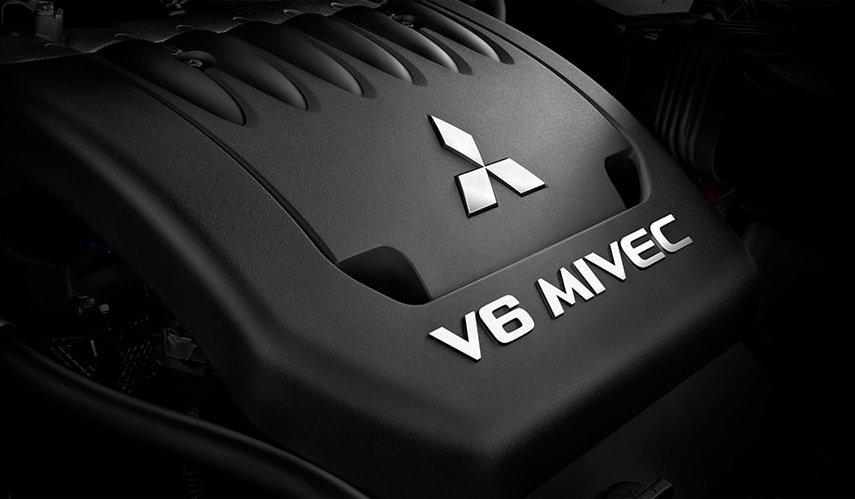 Safety - 2019 Mitsubishi Outlander dealer
We offer many internet specials to Aurora drivers when we see a vehicle that stands out in the safety department, and we assure you that the 2019 Outlander is a beast on safety. That's why you can save at Skyline Mitsubishi when you buy this one! Adaptive cruise control gives you the auto braking you need to survive those boring stop and go driving commutes, with extra assurance that you won't be in a fender bender in those situations. The multi-view camera system gives you an enlightened view of your vehicle from all angles, whether you want a birds-eye view or wide-angle views, you're always going to see what's going on outside of your vehicle as well as inside. Rear cross traffic alert tells you when a vehicle is approaching from the side while you're in reverse, allowing you to realize a collision might occur and have time to react. And there's just so much more that you're going to love about this one! And you can always save at Skyline Mitsubishi when you shop for safe vehicles just like this one. We can't say enough about the safety features of the new Outlander, but we'll invite you to call us and ask for more information whenever you have the time. There's much more to love about this one in terms of safety.
Request Outlander Information, Quotes or Specials
If you love what you've learned about the new Outlander, we invite you to call us today to set up a test drive as soon as possible. We'll show you the massive amounts of cargo space, spacious seating, 7" touchscreen infotainment system, safety features, and oh so much more. We have plenty of Internet specials to Aurora for this one right now, so it's a prime time to save at Skyline Mitsubishi. Our Internet specials to Aurora are given in good faith, knowing that this is going to be one of the premier vehicles for our families that shop here with us. It has all the cargo, passenger, and overall space you need to go on all your family adventures and maintain an active lifestyle. You're just absolutely going to love the new Outlander! You can't love it if you never see it, though, so please call today to set up a test drive and learn more about this beautiful family SUV.
Find out Why You Should Buy a 2019 Mitsubishi Outlander!