View Inventory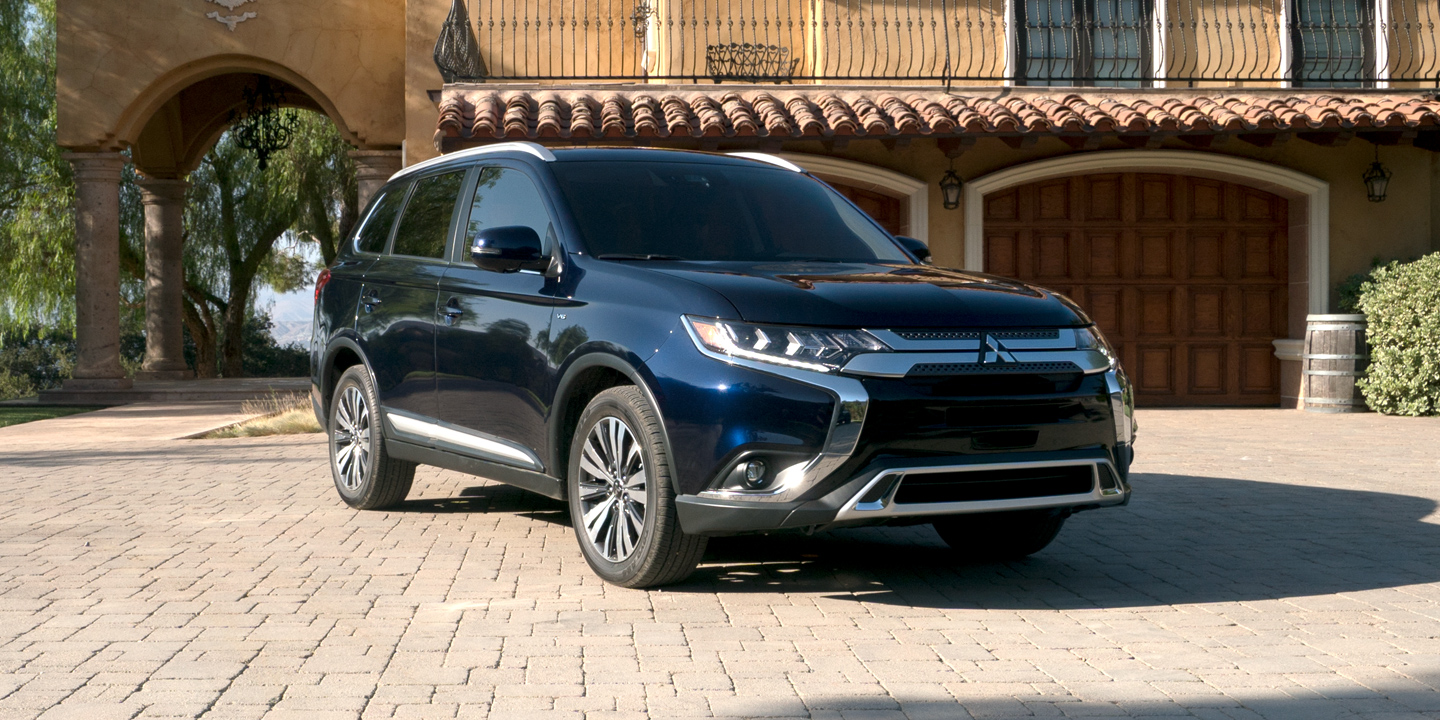 Vehicle Overview
Denver Area residents seeking a trendy, cost-effective crossover SUV capable of seating up to seven people in comfort will want to take a close look at the 2019 Mitsubishi Outlander. Why buy a crossover in Colorado at Skyline Mitsubishi serving Aurora, Denver, Thornton and outlying areas? We'll help you select available options to customize your vehicle so it serves your driving requirements. Available in several trim models (including widely popular SE and SEL versions), the Outlander brand enjoys broad appeal in this region today. Its remarkable versatility and solid automotive value frequently make it the best choice for busy households along the Front Range.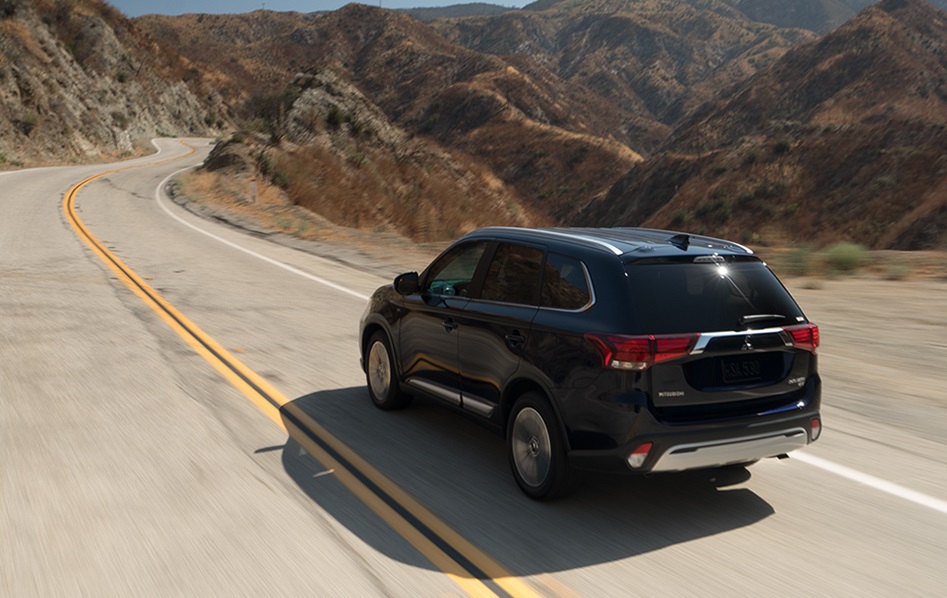 Exterior - 2019 Mitsubishi Outlander
When you visit Skyline Mitsubishi, make sure you spend a few moments walking completely around one of the 2019 Outlander models. You'll appreciate the manufacturer's artful combination of compactness and spaciousness. As your local dealership serving Aurora, Denver, Thornton and outlying areas, we'll help you evaluate this vehicle's stylish standard and available paint colors and trim packages. Different versions of this popular model offer halogen or LED front headlamps. Mitsubishi recently redesigned the wheels, and the changes enhance this popular crossover's already fashionable cachet. When you test drive 2019 Mitsubishi Outlander in Thornton, prepare to attract some admiring glances!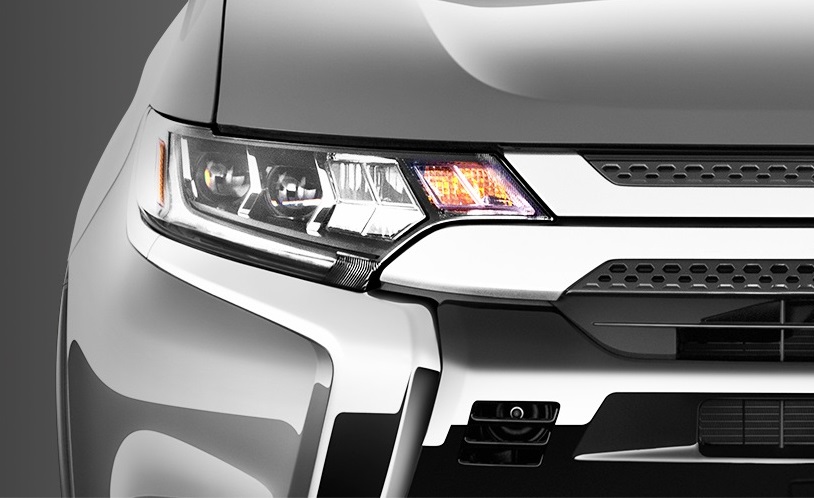 Interior - 2019 Mitsubishi Outlander
When they first see 2019 Mitsubishi Outlander in Thornton, most car shoppers want to spend some time checking the cabin. This trendy crossover supplies three rows of comfortable seats. Seating in the back two rows will fold flat to provide extra cargo space (in addition to the space available immediately behind the vehicle's liftgate). This feature contributes to the Outlander's utility as a great recreational SUV in mountainous, scenic Colorado. Take a minute to try out the driver's seat; it offers easy access to both the instrument display panel and a wide rectangular infotainment navigational touchscreen.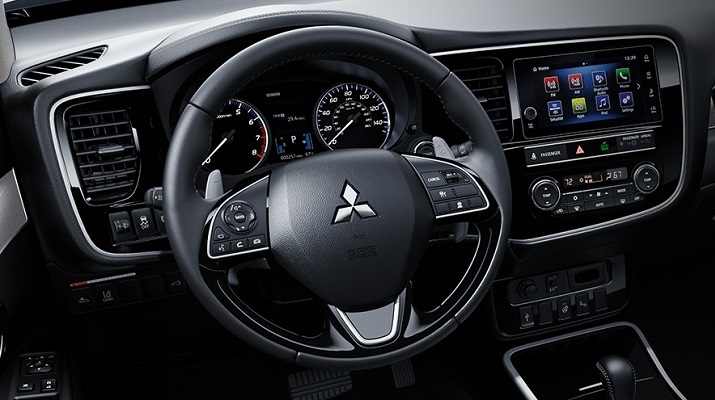 The manufacturer supplies Apple Car Play as a standard feature. With a generously-sized front glove compartment, two front charging hubs, and even a compartment designed to secure the key fob, this model offers a lot of convenience for households using mobile devices. The driver's door contains a useful side cargo storage pocket. Front row seats offer dual cup holders. A convenient compartment in the second row also folds down to supply additional beverage holding space, a great feature for anyone transporting passengers. Colorado drivers especially appreciate the standard dual zone temperature control system in the cabin; apply extra heat efficiently in the 2019 model during frosty winter travel. In many respects, the Outlander almost seems designed with the needs of most Denver Area drivers in mind!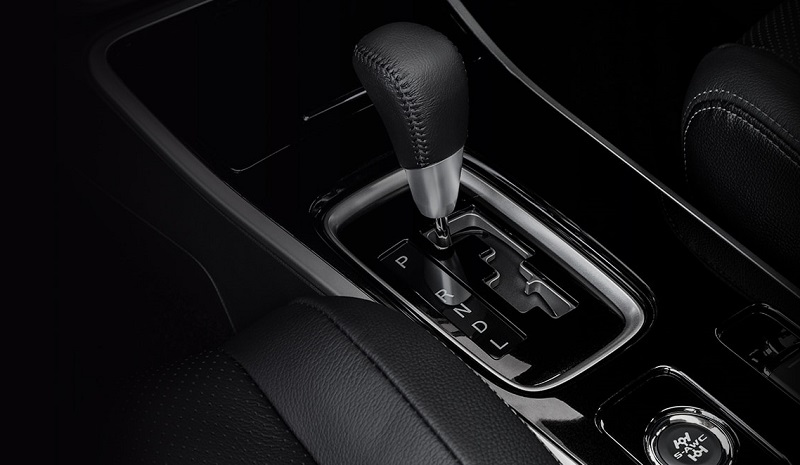 Mechanical/Powertrain - Mitsubishi Outlander in Thornton
Of course, the 2019 model of the Outlander retains impressive Mitsubishi precision engineering features. Ask us to help you research aspects of the vehicle's mechanical and powertrain systems of most interest to you. We want to help answer any questions you have about different automotive components; with its comfortable suspension system and dependable braking system, this brand has gained popularity in mountainous Colorado. If you share your requirements for your next vehicle with us, we'll try and assist you in evaluating the best engine and powertrain options to tailor your Outlander to fit your automotive needs. Skyline Mitsubishi also provides a service department, so we offer a great resource for installing available auto accessories (including luggage racks, carriers, and towing packages).
Safety - 2019 Mitsubishi Outlander dealer
Customers also appreciate the impressive built in safety technologies supplied by this brand. In addition to its superb mechanical components, the Outlander offers a standard brake assist system and built-in cargo hooks in the cabin. The rear seats furnish handles over the windows in addition to strong seat restrains and a dependable cabin airbag system (providing front, side, and side-curtain airbags). You'll also have the option of selecting an available cargo tray package which includes a convenient cargo safety net and additional floor mats. Ask us to point out some of the Outlander's other impressive safety technologies during your test drive.
Find Out Why So Many Denver Area Residents Desire to Buy 2019 Mitsubishi Outlander!
Today, your local dealership serving Aurora, Denver, Thornton and outlying areas along the Front Range serves as a valuable resource for learning about the Outlander and other popular Mitsubishi brands. If you share your preferences for your next vehicle with us, we'll alert you when we discover products meeting your criteria. We'll also assist you in arranging to test drive 2019 Mitsubishi Outlander in Thornton. With so many available options for tailoring this vehicle to meet specific goals, the 2019 model offers a lot of versatility. Frequently, attractive specials come to our attention during this season of the year. Get in touch with us online, by phone, or in person today. Let us know about your preferences for your next vehicle. We want to help you find the best automotive values for sale (or for lease) this year!