View Inventory

Vehicle Overview
The Eclipse Cross is a sporty little crossover that is definitely worthy of considering for your next purchase. There are many reasons to think about visiting the dealership serving Aurora, Denver, Thornton and going on a test-drive that will cause you to make an important decision. The following are some details about the 2019 Mitsubishi Eclipse Cross in Thornton that will help you make an informed choice about whether or not you want to take it home with you. You can schedule an appointment at Skyline Mitsubishi the moment you make that decision. Have fun reviewing the details.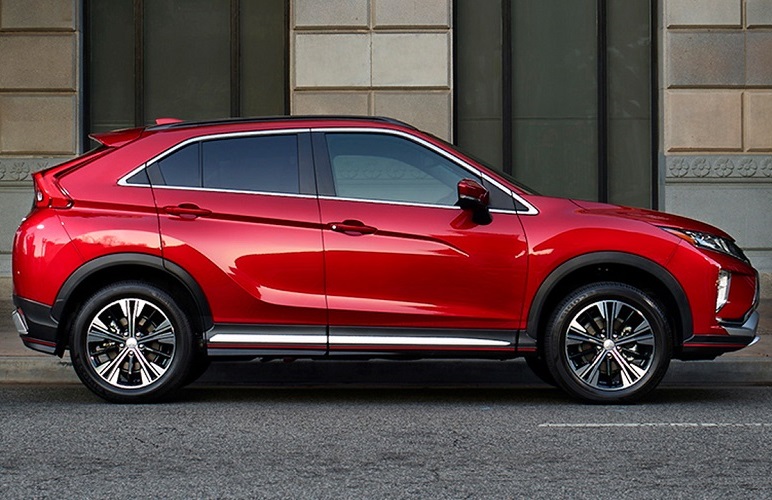 Exterior - 2019 Mitsubishi Eclipse Cross
The exterior is the second most important part of the vehicle. It's the part that makes other people stare at you and makes you feel proud to own the vehicle at the same time. You are going to love the Eclipse cross exterior because it has a sportacular appeal that puts it in a wow class of its own. The color options that are available for this model are colors like the Octane Blue Metallic, Red Diamond, Tarmac Black Metallic, Bronze Metallic and more. They're all exciting colors that enhance its already fabulous appearance.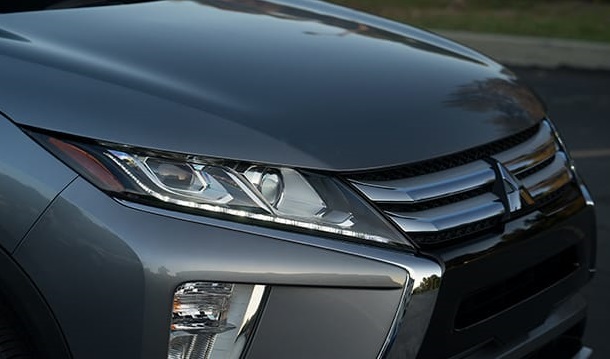 Interior - 2019 Mitsubishi Eclipse Cross
The interior of any vehicle is important because you have to feel good to be able to go the distance. This crossover beauty has an interior that will make you want to stay behind the wheel forever. It has the comfort and convenience as well as the bells and whistles that you'll love. The seating is soft and the rest of the interior is luxurious and packed full of convenience features that you need. Get the full experience of driving this model by visiting the dealership and requesting a closer look at the vehicle. You'll be glad you did.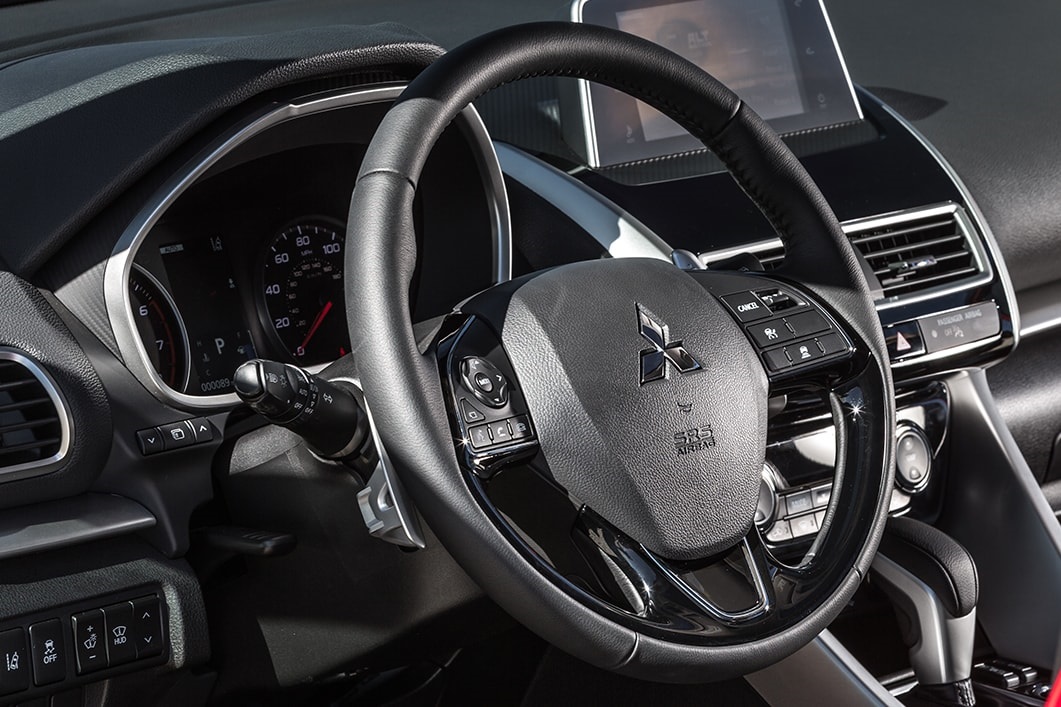 Mechanical - Mitsubishi Eclipse Cross in Thornton
The mechanical features are always important because they let you know what's going on the vehicle and how they can help you. This model has a variety of mechanical goodies for you to explore. One of them is the Rockford Fosgate Premium Sound System. Another feature that you'll enjoy is the rich app integration. You'll have programs like Android Auto and Apple Carplay to help you enjoy all of your favorite applications. You'll be glad that you ventured into a Mitsubishi purchase and bought such a fine car.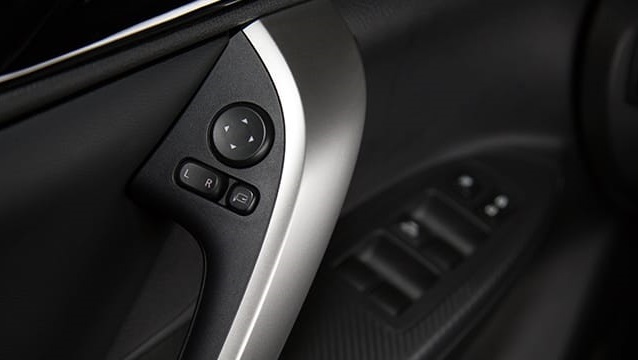 Powertrain - Mitsubishi Eclipse Cross in Thornton CO
You might wonder how much power the Eclipse Cross has behind it. Well, it has quite a bit. In fact, it has so much that you'll be excited to visit the dealership and ride in one. If you buy the base model, you'll get a powerful 1.5-Liter Direct Injection motor that will take you wherever you need to go quite speedily. This model also has something called Super All-Wheel control if you're interested in it. It's like four-wheel drive on steroids. The dealership serving Aurora, Denver, Thornton is waiting for you to come by and take a ride so that you can see just how awesome this model is for you.
Safety - 2019 Mitsubishi Eclipse Cross dealer
Mitsubishi is always serious about safety features, and they didn't get any less serious when they created this champion of a vehicle. You will have an entire suite of amazing features that will protect you and your riders from all sorts of dangers and damages. The following are some of the highly advanced safety features that you will have on your vehicle if you decide to purchase this model: Forward Collision Mitigation, Blindspot Warning and Rear Cross Traffic Alert. The Rear Cross Traffic Alert looks behind you at all times and ensures that you have a clear path to wherever you're going. The Blindspot Warning lets you know if there is something in that hard-to-see spot that makes everyone nervous. It was one the best safety features and inventions that ever came about because it solved the difficult blindspot problem. Forward Collision Mitigation looks at your future and helps you to avoid crashes and accidents. It's another valuable feature that works hard to keep you and your passengers out of harm's way. What you should do is visit the dealership and explore all of the features personally so that you know you have the best assortment of them on your plate.
Why Buy the Mitsubishi Eclipse Cross at Skyline Mitsubishi?
You're probably wondering, "Why buy the Mitsubishi Eclipse Cross at Skyline Mitsubishi?" The reasons that answer the question "Why buy the Mitsubishi Eclipse Cross?" are so extensive that it's difficult to state just one. Contact the dealership serving Aurora, Denver, Thornton and schedule an appointment to get behind the wheel of this fabulous vehicle. You will be glad that you took the time to do that once you see what you were missing. after you decide to purchase one, you can then talk to the finance team and talk about your financial situation and whether or not you can afford the vehicle. The finance team will help you to take the car home if there is any way it can.
**Article is for informational purposes only. Contact the dealership for more info and news.**