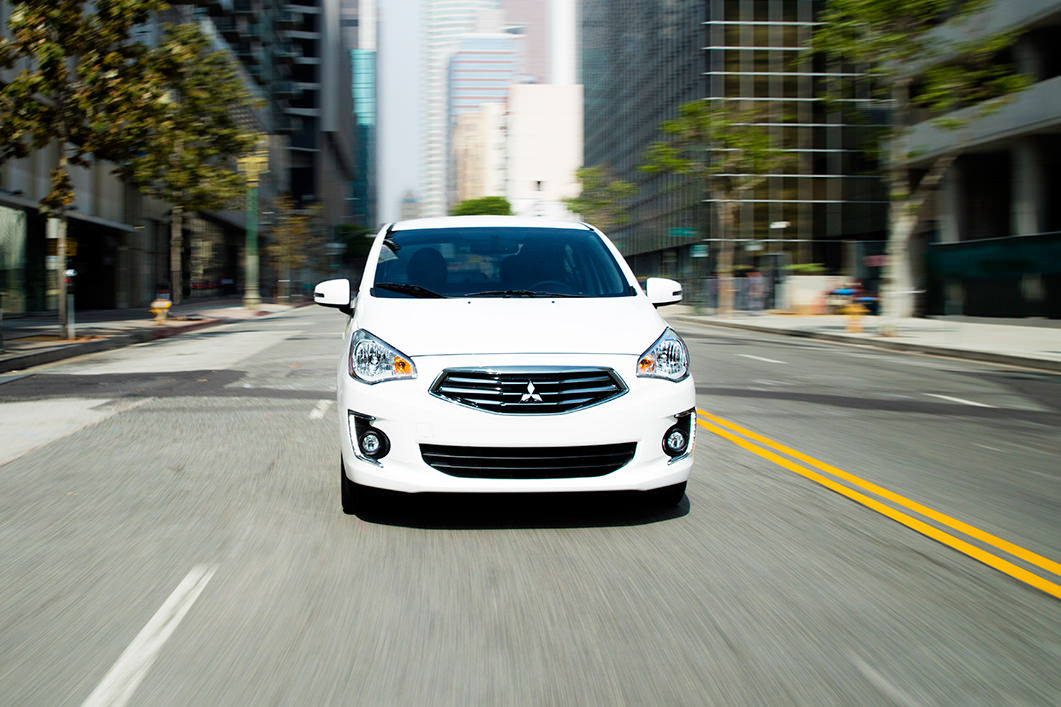 VEHICLE OVERVIEW
Are you searching the market for a new or used car for yourself or a loved one? Have you thought about the Mirage? The Mitsubishi Mirage is an adorable little car that has a lot of potential and an enormous amount of abilities under its belt. The Mirage is an economically smart option for people who commute long distances back and forth to work. It also is jam-packed with loads of technology and a heap of features that you will absolutely love. What must visit the nearest dealership and schedule a test drive of this amazing vehicle. Then you can then arrange for some financing if you find that you want to own this 2018 Mirage G4 by Mitsubishi.
2018 Mirage by Mitsubishi: Exterior
The exterior of the Mirage is absolutely gorgeous. It's a cute little lightweight car that will fly down the road and save you lots of gas money while it's doing it. The Mirage is a curvy little thing that has some attractive curvature where it counts. The manufacturer made sure it released it with plenty of color options, too, so that you would be able to match the colors with your personality. The color options that will be available to you are colors such as Sapphire Blue Metallic, Infrared Metallic, Mercury Gray Metallic, Sunrise Orange Metallic and more. Many more options are available, but those will get you started so that you can think about what you would like to do.
2018 Mirage G4: Interior
The Mirage interior is one that is full of comfort and convenience. Everything that you need is right before your eyes and presented to you in a snazzy way. You'll have a lot of back support when you sit back on the seats and the back of the chair. You'll also enjoy the many interior goodies that this car offers such as the Climate Control System, huge cargo capacity and so on. You will be able to sit back in your Mirage and enjoy all of its features while you zip around to wherever you need to go. Your passengers will have plenty of room to store their items while you are traveling and even beyond. Stop by the dealership so that you can get a true feel for what you need.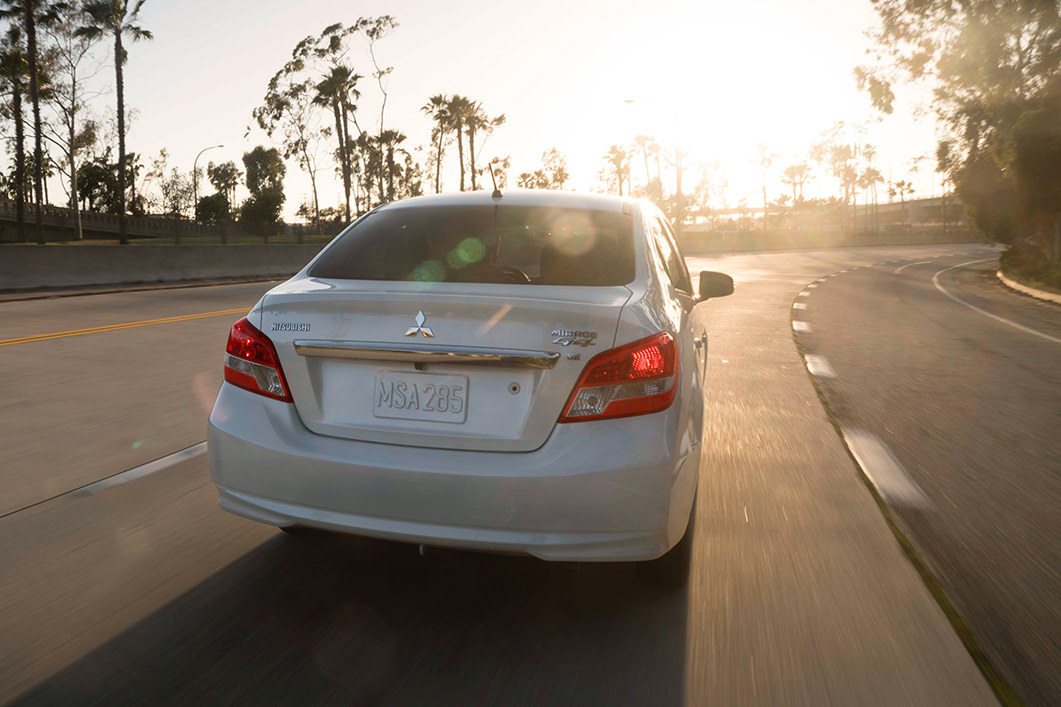 2018 Mitsubishi Mirage G4: Mechanical Features
If you're wondering if the Mirage has enough tech for you to enjoy yourself, the answer is yes. This model comes with many features that you will be able to enjoy, and some of them are features like Android Auto, Apple CarPlay, Smart TouchScreen Technology, Bluetooth Wireless Technology and so on. You will have entertainment at your fingertips for the duration of the that you are in the vehicle.
2018 Mitsubishi Mirage G4: Powertrain
The Mirage is a small wonder, but it does have a whole lot of power to it. The motor that comes with it is a 1.2-Liter, four-cylinder option that has an aluminum head and block and an ECI-MULTI fuel system. This will help you to get better gas mileage, so it's a great option if you are watching your pennies when it comes to fuel and stuff. The ES model has a five-speed manual transmission if you like stick shifts.
2018 Mitsubishi Mirage G4: Safety Features
The Mirage is a very safe vehicle that has a heap of features that will prevent you from having an accident. Some of the safety features that you will have in this vehicle are features such as the Rearview Camera, Hillstart Assist, Active Stability Control and seven-airbag safety system. The manufacturer knew that drivers would want to have an extra layer of protection in their cars so they made sure they developed this particular model with extra layers. The seven airbags are spread about in different areas like the side curtains and driver's side dash. The rearview camera keeps an eye on the area surrounding your car so that you can stay safe at all times.
Schedule Your Test Drive ASAP
Are you ready to see what this little gem has to offer? Great, well then you can pick up the phone and give a call to Thornton Mitsubishi in Thornton Colorado. They will schedule a time for you to come into the facility and then drive around town in Thornton Colorado to see what the car is like. If you enjoy it as much as we predict that you will, you can start negotiating with the salesperson immediately. That way, you can snatch up one of these vehicles and make it belong to you and your family. First thing's first, though. You have to get on the phone and make that phone call to Thornton Mitsubishi. They're waiting for you, so go head and get it done.