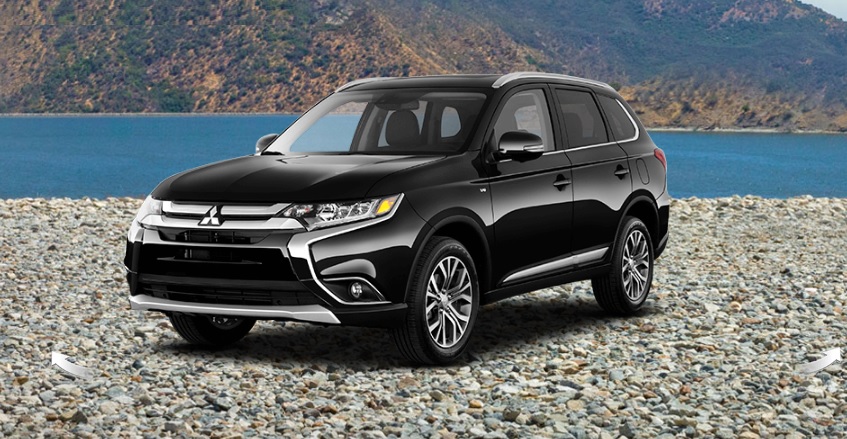 The 2018 Mitsubishi Outlander: The Best SUV for your Family
2018 Mitsubishi Outlander is a seven-seat SUV That s suitable for families that love adventure. The vehicle is redesigned to meet all your needs including technological upgrades. Families that are planning to go on a road trip can have a memorable moment in this SUV because it provides lots of space for luggage and passengers as well as comfort through its exquisite upholstery and entertainment features that keep everyone happy. The vehicle will save you money because of the efficient fuel consumption of the engine. Drivers will love driving the 2018 Mitsubishi Outlander because of its advanced engine capacity that is fast and efficient in the city and highway.
Mitsubishi Outlander is the perfect SUV for traveling because it gives a good impression whenever it ventures through its exterior appearances. The vehicle also offers buyers a wide array of colors to choose when they are considering buying. The new Outlander also has safety features that protect the vehicle occupants before and during a crash. Apart from the airbags, the SUV contains braking systems to stop the vehicle before crashing automatically. The latest Outlander offers buyers an opportunity to select a model that fits their needs since it is available in four trim levels.
Exterior
Mitsubishi Outlander dealership test drives are now available for drivers seeking the latest model of Outlander in Colorado. Outlander has a redesigned body construction with the Reinforced Impact Safety Evolution that absorbs energy during an accident through its crumble zones. Mitsubishi comes with auto high beam headlights that automatically change from high to low beams, depending on the surrounding light as well as fog lights to provide illumination during fog seasons. The vehicle has Power Folding Side Mirrors that automatically fold in to provide additional space when navigating in a tight space. Outlander has 18-inch alloy wheels and an alloy fuel door as well as front and rear mudguards.
Interior
Schedule your 2018 Mitsubishi Outlander test drive to experience the amazing interior features of the latest SUV. Outlander contains a maximum of seven seats and three rows. You can carry additional luggage in the third-row by folding the seats. The vehicle has a large cargo of 6.3 cubic feet and an optional roof rack for loading the extra luggage. The new Outlander is both stylish and practical when you are taking a road trip or doing normal tasks. This is because of the luxurious seats that are made of leather and the impressive interior color: Gloss black and chrome. The power sunroof is another additional feature that offers your passengers an amazing view of the sky while you are driving.
The new Outlander comes with a FAST-Key system that allows you to power your engine without using a key. This advanced system allows you to start and stop the engine by pushing a button while your foot is on the brake. Remote Power Tailgate enables you to open and close the cargo to load your luggage by pressing a button. The cargo has a mat and a third-row floor mat to ensure that your luggage remains clean. Outlander contains an upgraded entertainment system to keep everyone happy, for instance, infrared wireless headphones and back seat DVD player. The vehicle also has Dual-zone automatic climate control and Bluetooth wireless technology.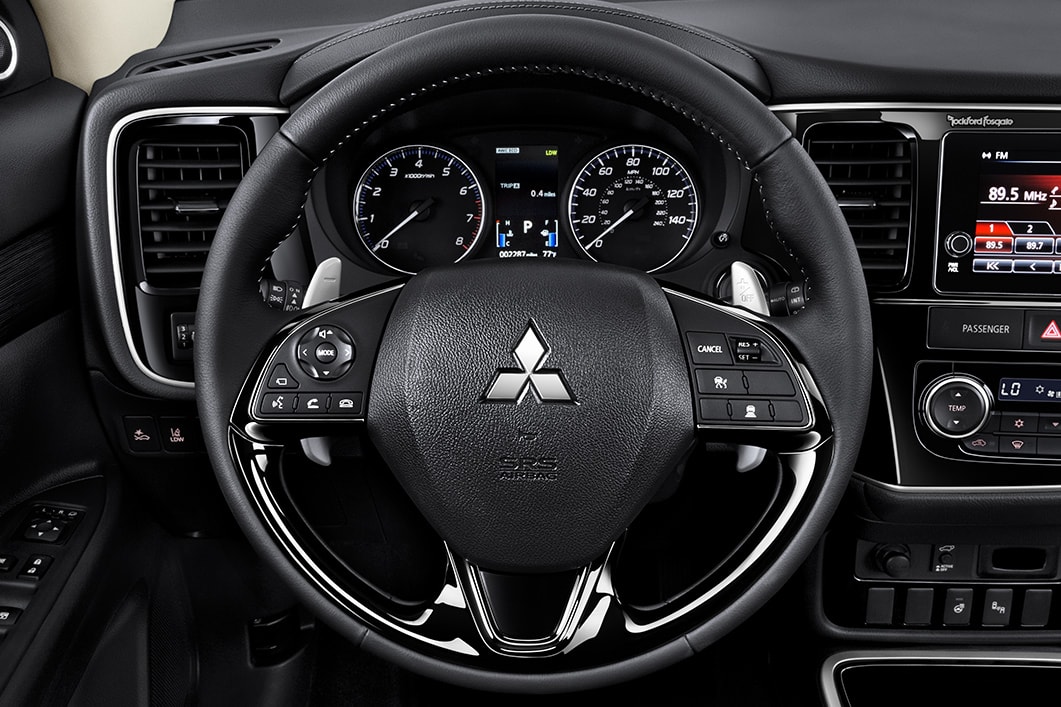 Mechanical/Trim Levels
Mitsubishi Outlander is currently available in trim levels including SE, GT, ES, and SEL. The engines of ES, SEL, and SE powered using a 2.4-liter four-cylinder with a horsepower of 166. These trims also have a continuously variable automatic transmission or CVT. Conversely, GT is powered by 3.0-liter V6 with 224 horsepower and contains a conventional six-speed automatic. All the trims of Mitsubishi Outlander have front-wheel drive or all-wheel-drive. The all-wheel-drive category has a 4WD Lock mode for better traction in slippery areas.
The Outlander SE models contain upgraded smartphone-compatible stereo and keyless ignition. The ES model is budget friendly and features a rearview camera, alloy wheels, and touchscreen stereo. The Outlander SEL features power driver set and automatic wipers while the GT models have advanced safety features.
Safety
Request a personalized Mitsubishi Outlander test drive to examine the incredible safety features of the 2018 model. Outlander offers maximum safety to the driver and passengers through its airbags including knee airbags to protect them from injury during an accident. The vehicle also contains an Adaptive Cruise Control system that evaluates the distance between your vehicle and the car ahead using radar technology. This system assists to keep a safe driving distance between two vehicles. The new vehicle has a Multi-view Camera System that utilizes multiple cameras to establish a composite view of the objects that surround the vehicle. It also assists to inform you about the object that is behind you while you are driving.
Mitsubishi Outlander comes with the Lane Departure Warning system that notifies the driver when the vehicle exits its lane accidentally using an onboard camera. The vehicle combines Blind Spot Warning with Lane Change Assist to warn the driver when an oncoming vehicle is in the blind spot. A warning light appears on the vehicle's side mirror when the system detects a vehicle that is speeding next to your lane. The system will automatically beep three times to alert the driver that it is insecure to change lanes when the warning lights blink.
Conclusively, the 2018 Mitsubishi Outlander is appropriate for long distance traveling with your family. The vehicle offers plenty of space for your luggage and comfort for everyone through its leather seats and advanced entertainment system. You can contact a dealership in Colorado through phone or its website to check the attest models and engage in a test drive.