2019 Mitsubishi Mirage vs 2019 Nissan Versa - Denver CO
View Inventory

Vehicle Overview
The world of subcompact vehicles is prolific and exciting, as more of these cars continue to take on the role of the old hatchbacks with an upgraded design and a bigger than they appear aura. The 2019 Mitsubishi Mirage has a hatchback design with stunning color choices like Starlight Silver Metallic, Sunrise Orange Metallic, and Wine Red Metallic (other fun colors available!). It's a smart, snappy hatchback with more cargo space than you'd ever dream of in a subcompact vehicle. The Versa is more a sedan style, but it also falls into the subcompact car category. Depending on your needs, it might just be okay.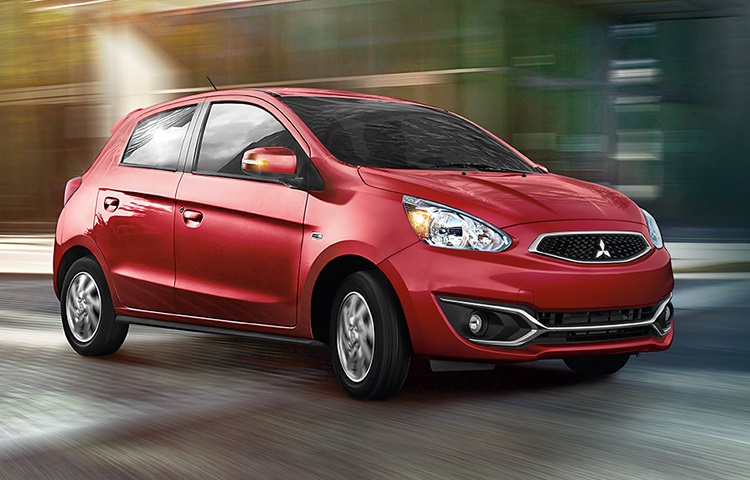 Cargo Space - 2019 Mitsubishi Mirage
The Denver area population is well aware of all the many adventures you can have in this area. Perhaps that's why we're so keen on the 2019 Mirage. This vehicle is subcompact, but it has a huge amount of cargo space for any type of adventure you can imagine. The 17 inches of trunk space is deceptively small, because when the seats are folded flat, the cargo space expands to an amazing 47 cubic feet of cargo space. In comparison, the 2019 Nissan Versa has a bit larger trunk, but you'll never get more than 38 cubic feet of cargo space. That's a big difference in a classification of vehicle where cargo space is precious and prized.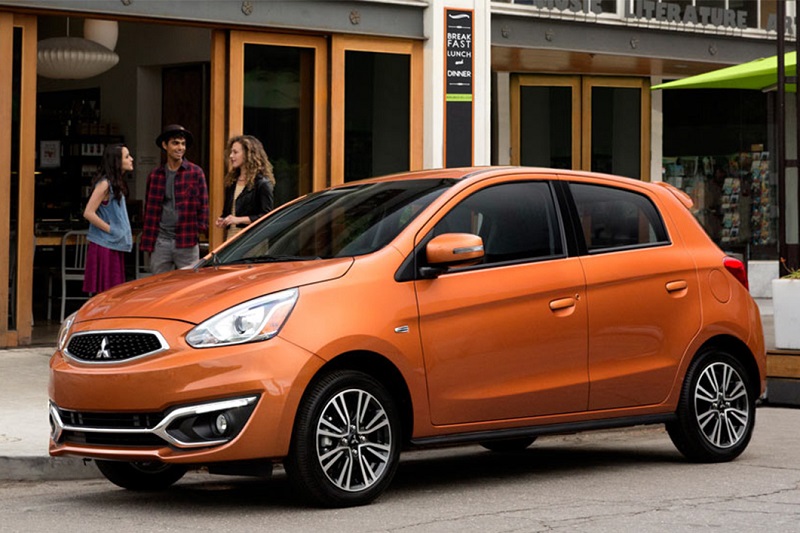 Fuel Economy - 2019 Mitsubishi Mirage in/near Denver CO
The legendary fuel economy of the Mirage is well-known. Some drivers claim to have gotten over 50+ MPG on a single trip (this would vary depending on city or highway miles). Overall, though, reports officially list 36 city / 43 hwy MPG for the Mirage, while you get a scant 31 city / 39 hwy with a Versa. Both of these numbers are incredibly important. When you drive a lot, you're going to save thousands of dollars over the years when you select the Mirage. Subcompact cars are designed to be, and should be, fuel efficient, but the Mirage is just out of this world incredible on MPG stats. You're not going to find a more fuel efficient vehicle in the universe.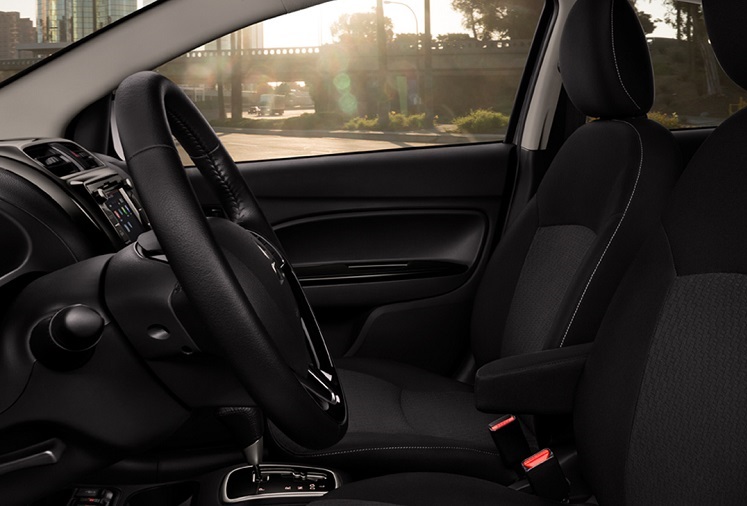 Mechanical - Mitsubishi Mirage specs in/near Denver
Subcompact cars aren't going to overpower any model on earth, so they have to make up for that general lack of power by having a truly memorable personality and image. The Mirage absolutely outdoes the Versa in this category thanks to robust 15" black alloy wheels and red interior stitching that give it a life all its own. And while we agree that the Versa is an attractive vehicle itself in a sedan kind of way, nothing is quite as eye-catching as both the exterior of the Mirage and its pricing point. You're not going to get more for less than this anywhere in the world. It's the little vehicle that could, does, and will again for as long as they continue churning out Mirages. It has a grace, style, and playfulness that the Versa simply lacks.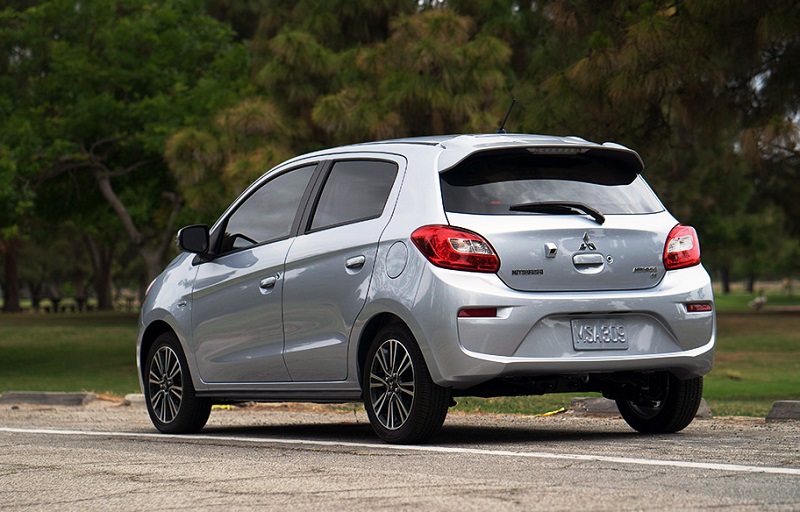 Results - Mitsubishi Mirage specs in/near Denver CO
Thanks to the enormous ingenuity of Mitsubishi in making so much cargo space possible, the wide variety of festive colors available on the Mirage, and the sheer goodness of the fuel economy, you're going to get a better subcompact car when you go with the Mirage hatchback. This is one of the most playful, nearly adorable, vehicles in the universe, and many people fall in love with it at first sight. You can't help but. While it's a subcompact vehicle, it has a larger than life personality that captures your imagination and makes you feel like you're really driving something special on a daily basis. The Mirage comes in ES, RF, LE, SE, and GT. With terrific touches like the Rockford Fosgate Premium Audio system with 300-watt amp, and Push button start on the SE, you get high end, upscale features for an economy price tag.
If you love this fun, playful car as much as we do, we invite you to visit our dealership today and test drive the 2019 Mirage. It's going to be a driving experience unlike anything else you've ever seen in your life. We're serving Denver Thornton Aurora are drivers with a host of great deals on the Mirage, and we're of course going to help you afford the type of trim that you truly want. It can be as sparse or as loaded as you want it to be, but it's always going to be mind-bogglingly fuel efficient and fun to own. If you have any questions, or if you want a quote on your favorite trim, then just head over to your favorite model and request a quote! You can reach us by website, phone, or in person at your earliest convenience. Thanks for choosing the Mirage.