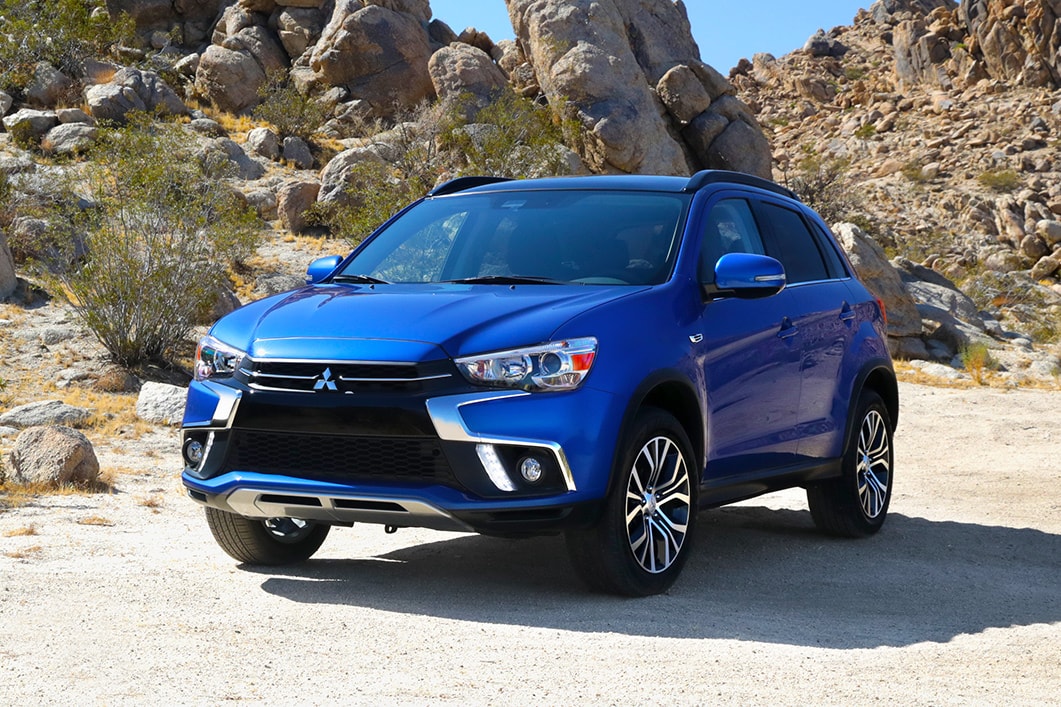 2018 Mitsubishi Outlander Sport near Denver CO
The Mitsubishi Outlander Sport is one of next year's hottest SUVs. However, you don't have to wait until next year to get your crossover. When it debuted at the New York Auto Show, the few improvements were noticeable. With interior and exterior updates, it's easy to see why they are preparing to rival their competitor, the Eclipse Cross. Skyline Mitsubishi wants to set up a test drive in one of these fantastic vehicles. We are proudly serving Thornton Denver Boulder Colorado areas. If you're shopping for a new car, truck or SUV, then check out the specs on this one.
Interior
The interior of these automobiles was always sharp. However, Mitsubishi took it up a few notches to ensure the 2081 model wowed potential buyers. First, they redesigned the shift lever to make it have more of a sporty feel about it. Next, they have a floor console that has been newly designed. Add to that the already amazing features of the futuristic dash and optional panoramic sunroof, and it's a ride to remember. No expense was spared in comfort either. The plush seats envelop every inch of your body making your trip enjoyable. After ten years on the market, it seems their latest edition is by far their best.
Exterior
Have you seen any of these vehicles driving around the greater Denver area yet? They certainly have a demanding presence. The outside is pure class from bumper to bumper. This year, you can choose an additional Alloy Silver paint job. If silver is not your color, then you can still choose from hues of Rally Red, Mercury Gray, Quartz Brown, Ocean Blue, Labrador Black and Diamond White. It's 171.5 inches long and 64.8 inches high, with a wheelbase of 101.5 inches. The color-keyed, side folding mirrors, with turn signal indicators, are impressive. They really add decoration to the outside. Those mirrors are also power folding and heated. No more scraping those windows on a cold winter's day. The exterior has privacy glass, a shark fin spoiler, and plenty of other little features to give it a complete masculine look.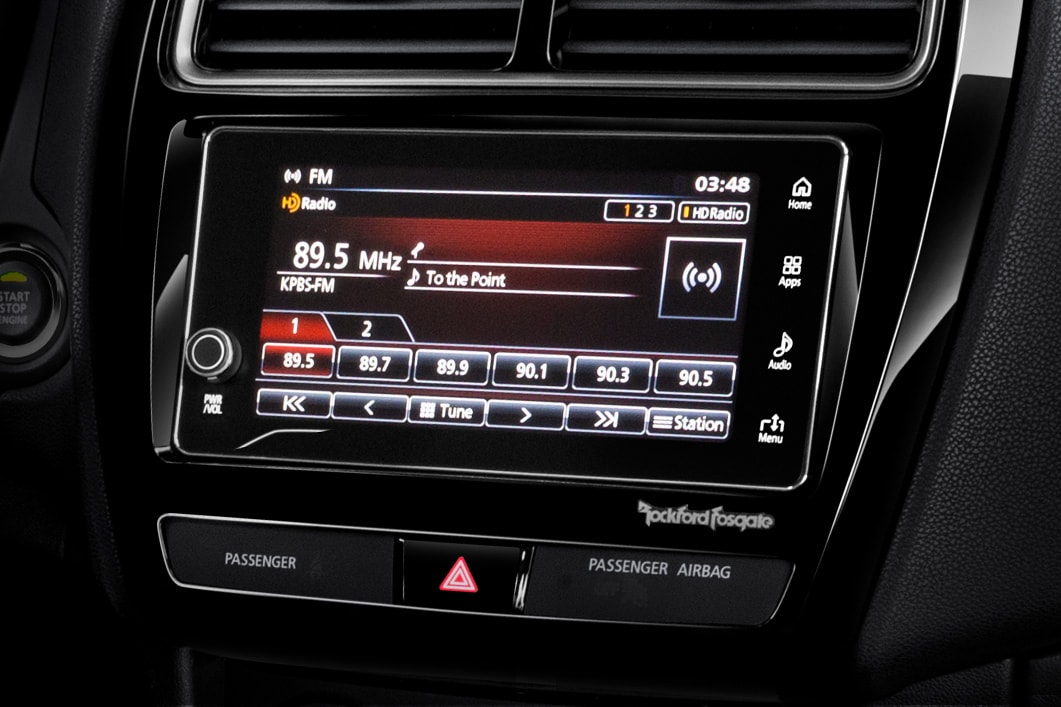 Mechanical
Considering the mechanical features is another way to narrow the choices down between two vehicles. For instance, let's start with a 6-way automatic adjusting driver's seat. It has a tilt and telescopic steering wheel. The base model comes with a 6" Smartphone Link Display, while the SE 2.4 or the SEL 2.4 comes with a 7.0" Smartphone Link Display with Apple Car Play availability. Sirius XM comes standard on all models. Bluetooth wireless technology, as well as steering wheel controls, make driving safer. Dual USB ports and a day/night rearview mirror just enhance the driving experience. There's all sort of extra features to see when you schedule a test drive. There are numerous 2018 Mitsubishi Outlander Sport near Denver. It's just a matter of picking out the color and options you want.
Power Train
All three available engine packages in the 2018 Outlander Sport comes with the all-wheel-drive option. They are available in a choice of options that range from 2.0 to 2.4 L in the greater Denver area. The ES 2.0 package has 148 horsepower while the upgraded 2.4 comes with 168 horsepower. The ES 2.0 can be purchased with a manual 5-speed shift, or it can be bought as an automatic. Those who love the savings that a manual shift transmission provides won't be disappointed. However, this option cannot be found on the SE 2.4 or the SEL 2.4. In short, this crossover has plenty of power to pull the steepest hills when traveling. It has ample torque for the five people that can comfortably fit inside. 2018 is gearing up to be a great year in the car industry.
Safety
Skyline Mitsubishi knows that you are concerned about safety just as much as your payment range. First, all models come with anti-lock breaks. All models have traction and static control protection. The automatic high beam lights mean that you will never blind someone again. Many accidents are caused by people not lowering their high beams and causing someone else to run off the road. We love serving Thornton Denver Boulder Colorado, but we know that the weather can sometimes be hazardous. Thankfully, the AWD feature will keep your car on the road and safe. Add features like Lane Departure Warning System and an anti-engine mobilizer, and you have one of the most reliable cars on the road. Check out the 2018 Mitsubishi Outlander Sport near Denver. One drive and you will know why we can't keep these crossovers in the showroom.
The best news is that you don't have to wait until 2018 to buy your new Mitsubishi crossover. Skyline Mitsubishi can set up a test-drive for you today. The new Outlander Sport will dominate the area, especially when the year rolls. However, you can be the first to get in front of the line. If you live in the greater Denver area, stop by and see us. You can also schedule your test-drive online. We are proudly serving Thornton Denver Boulder Colorado. When you are looking for a 2018 Mitsubishi Outlander Sport near Denver, we are the place to stop and shop!