Test Drive 2019 Mitsubishi Mirage in Thornton CO
View Inventory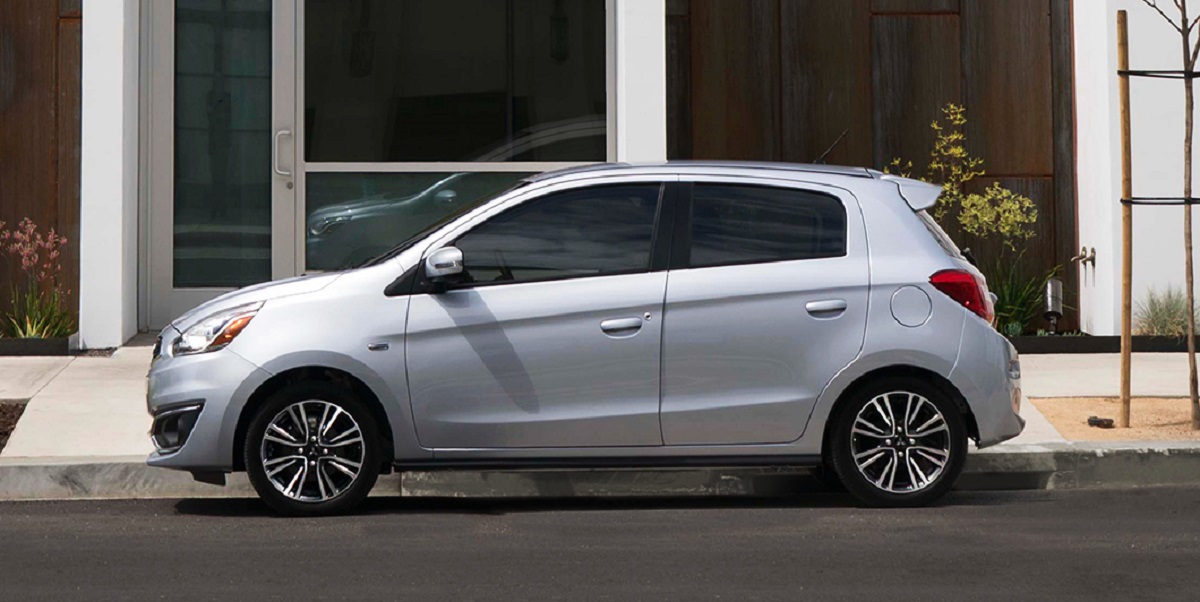 Vehicle Overview
The 2019 Mitsubishi Mirage is a sub-compact car with an enormous emphasis on warranty coverage, great fuel economy, and a low starting price. It's available in G4 sedan and hatchback models, as well as GT, SE, and base ES trims. There are a few new updates for the model year, such as 15" black alloys and the Limited Edition package. It's competitive in terms of performance, comfort, features, safety, and styling, which makes the Mirage into a compelling buy for budget-conscious drivers. Read on for additional details on the new Mirage, which is available at Skyline Mitsubishi.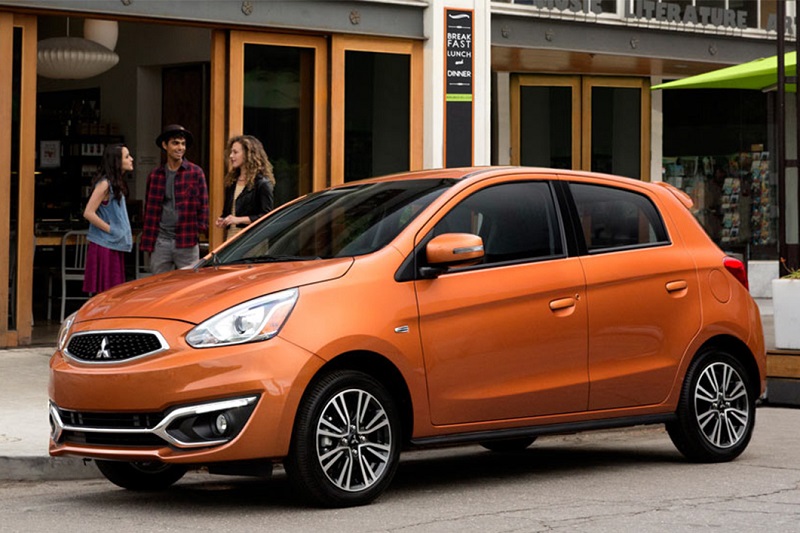 Exterior - 2019 Mitsubishi Mirage
The 2019 Mitsubishi Mirage in Thornton is a sub-compact in its simplest form. It's thoroughly inoffensive, but thankfully, it comes in a range of bright, cheerful colors. This year, the Mirage got an updated front end and grille, but its classic styling hasn't changed much over the past ten years. The longer roof of the hatchback gives it more balanced proportions than the G4 sedan. The ES or base model comes with 14" covered wheels; 15" alloys come on higher trim levels. The 2019 Special Edition package adds visual interest, as do the available black alloys and red interior contrast stitching. Soft-touch surfaces are plentiful, but the Mirage is still a budget vehicle.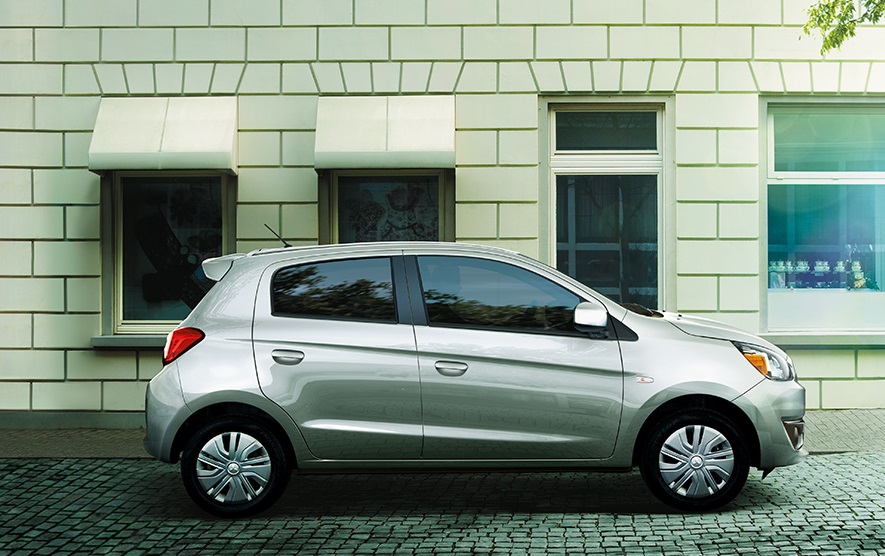 Interior - 2019 Mitsubishi Mirage in Thornton CO
Regardless of how much you're willing to spend, the 2019 Mitsubishi Mirage in Thornton does much to retain its basic look and feel. You'll have to climb pretty high up the trim ladder to get the best features, which are more than worth the slight increase in price. The base or ES trim is as bare-bones as possible, with cloth upholstery, a manual gearbox, and cruise control. All Mitsubishi Mirages come with a 6.5" entertainment screen including Android Auto and Apple CarPlay, as well as a backup camera and Bluetooth connectivity. These are nice additions at such a low price point.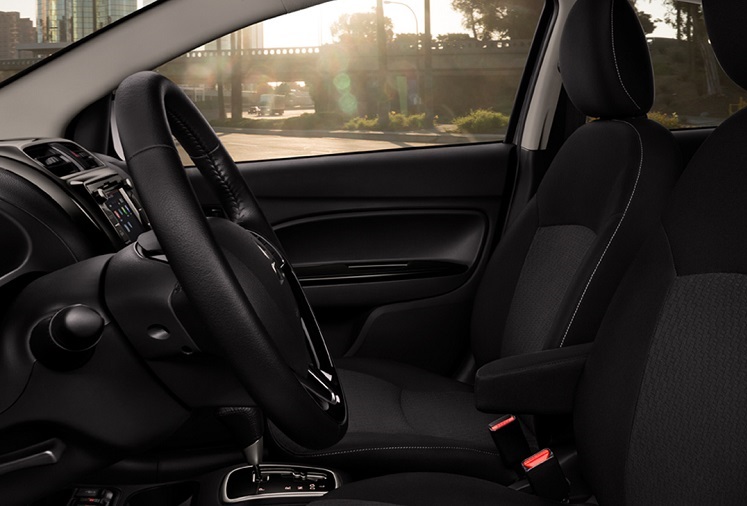 Mechanical - Mitsubishi Mirage specs in Thornton
The 2019 Mitsubishi Mirage has great fuel efficiency because of its miniscule engine; in fact, that's one of its redeeming qualities. All Mirages sip fuel, but the stingiest version is the CVT-equipped hatchback, which gets 36mpg in the city, 43 highway, and 39mpg combined. The manual gearbox drops those numbers slightly at 33/41/36. G4s with the CVT get 35/41/37, while those with the manual get 33/40/35. If your only focus is fuel efficiency, there's a hybrid that gets 45mpg combined.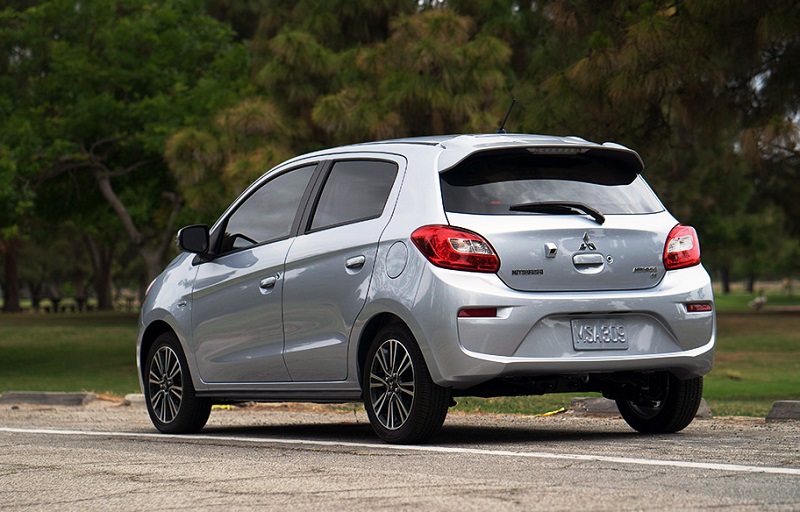 Powertrain - Mitsubishi Mirage specs in Thornton CO
As an economy car, there's not a whole lot to say about the 2019 Mirage's performance. It will get you where you're going at a safe and reasonable speed. Acceleration is adequate, as is handling, and ride quality is better than one would expect from a car at this price point. Every 2019 Mitsubishi Mirage in Thornton comes with a 1.2L three-cylinder making 78hp and 74 lb. ft. of torque; its engine is the smallest in any vehicle sold in the United States. The standard transmission is a five-speed manual, and a CVT is available. The Mirage's small footprint gives it a tight turning radius and a low curb weight, as well as fantastic braking capabilities. Unless you've never driven a small car before, you should feel right at home behind the wheel of a Mirage.
Safety - 2019 Mitsubishi Mirage dealer
The 2019 Mirage gets good crash test ratings despite its short list of active safety features. The NHTSA gave it a four-star overall rating in almost every category; the sedan hasn't yet been rated. The IIHS, however, gave it a rating of "Good" in many categories, except for side and front overlap crash testing. No matter which trim you choose, you won't have access to any active safety gear. This is one of the only areas in which the Mitsubishi Mirage falls short of its competitors.
When you're looking for an economical commuter car with great fuel efficiency numbers and most of the comforts you expect, the 2019 Mitsubishi Mirage is a great choice. Visit us online to learn about our specials or stop by Skyline Mitsubishi today for a test drive.