Aurora CO Area - 2019 Mitsubishi Outlander PHEV for Sale
View Inventory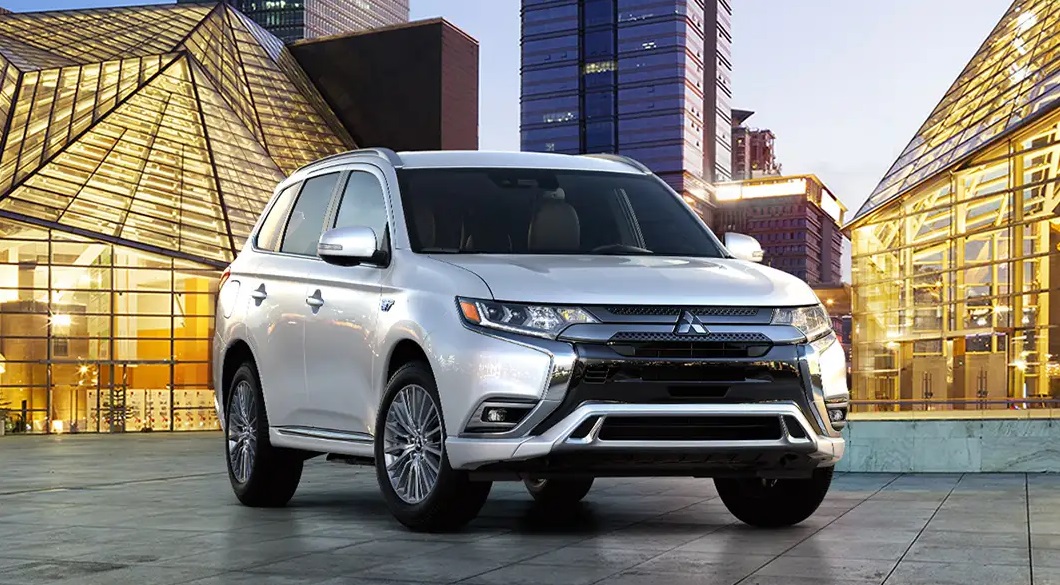 Vehicle Overview
Are you on the hunt for a plug-in hybrid SUV that's on the more compact side? Well, Skyline Mitsubishi would like you to meet the superb 2019 Mitsubishi Outlander PHEV near Aurora, an SUV that feels much bigger than it really is and gives you excellent gas mileage and maneuverability that a huskier SUV just couldn't give you. As Mitsubishi points out, this is the best of both worlds with a gas engine and electric motor working in combination to reduce your dependence on gas and be a bit friendlier to our environment. Skyline Mitsubishi staff love this one! It's a compact SUV with off-road capabilities and tremendous possibilities. Choose from the SEL or GT trim to pick your ideal ride. Last year's Outlander PHEV was the world's #1 selling hybrid plug-in SUV.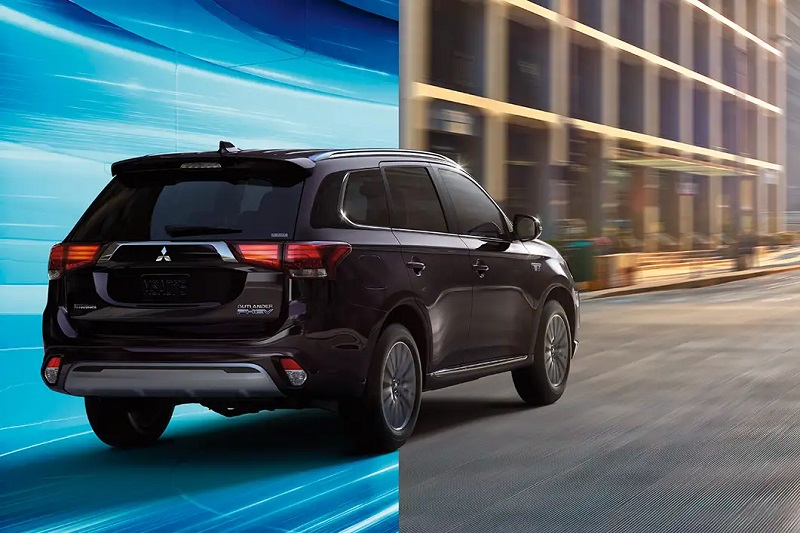 Exterior - 2019 Mitsubishi Outlander PHEV
Skyline Mitsubishi sells this brand of vehicle partly because this brand makes some of the most handsome exteriors in the automotive world. The 2019 Mitsubishi Outlander PHEV features astounding design strokes. LED lighting makes for an impressive vision of this one's movement, featuring tremendous sculpted design and a touch of the more boxed look of the past with a major upgrade in aerodynamics. Colors include Ruby Black Pearl, Rally Red Metallic, and Alloy Silver Metallic. We assure you that this one pure shines when it's in motion, making for an exterior appeal that is serving Aurora Denver Brighton drivers and passengers with a hybrid they can be proud of around each and every curve.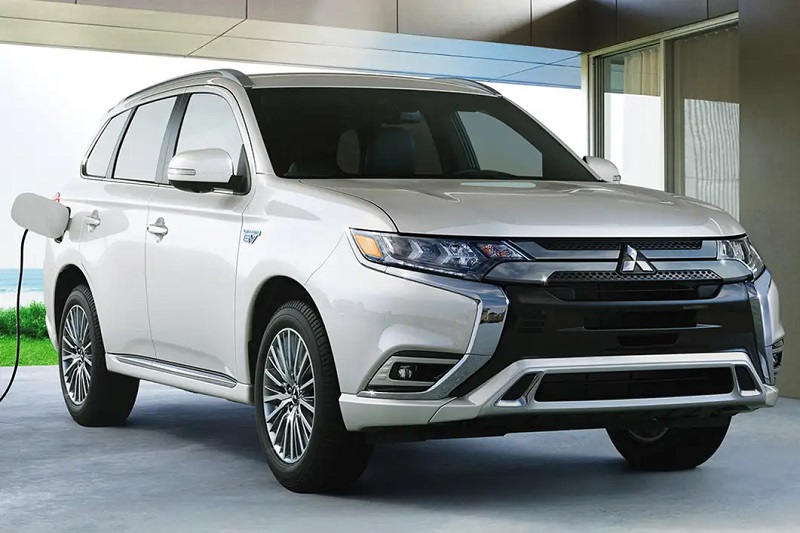 Interior - 2019 Mitsubishi Outlander PHEV near Aurora CO
66.6 cubic feet of cargo space competes with any SUV in the world, but that's just where the fun begins on the 2019 Mitsubishi Outlander PHEV near Aurora. AC power outlets combined give you 1500W of power on the go. Leather-appointed seats are the rule of the day for the 2019 Mitsubishi Outlander PHEV, and that shows you don't have to give up luxury when you switch to a hybrid model. It's not #1 for nothing! The cabin itself is as quiet as quiet gets for a premium drive and plenty of time to appreciate the scenery in peace and quiet. It's serving Aurora Denver Brighton families with a kind of luxury usually reserved for those gas-engine powered SUVs.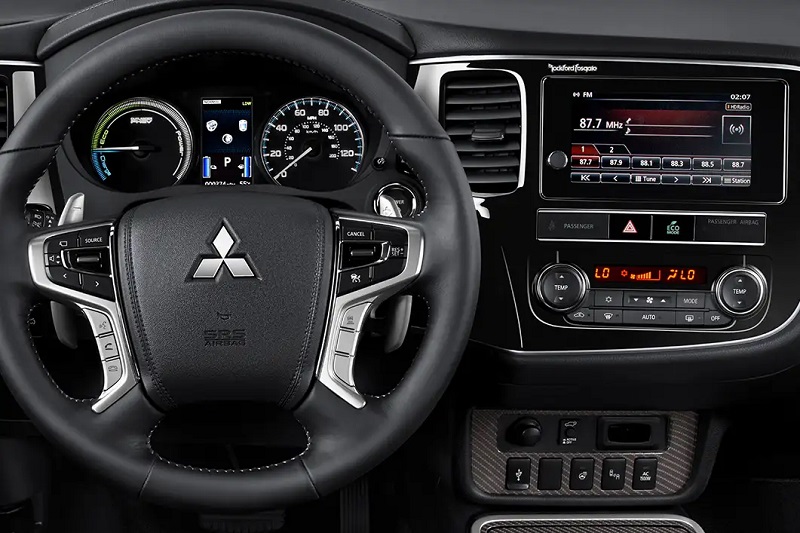 Mechanical - Mitsubishi Outlander PHEV specs near Aurora
Both trims feature a 1-speed automatic transmission with auto-manual. There are other impressive mechanical accomplishments here serving Aurora Denver Brighton drivers with a terrific menu of handling and aerodynamic design flourishes. Drive modes are a huge part of the mechanical system here, with a system that switches drive modes automatically to optimize driving performance without needing input from you. It's automatic perfection of the driving system. EV mode gives you emission-free driving thanks to the power of two motors and a lithium ion battery.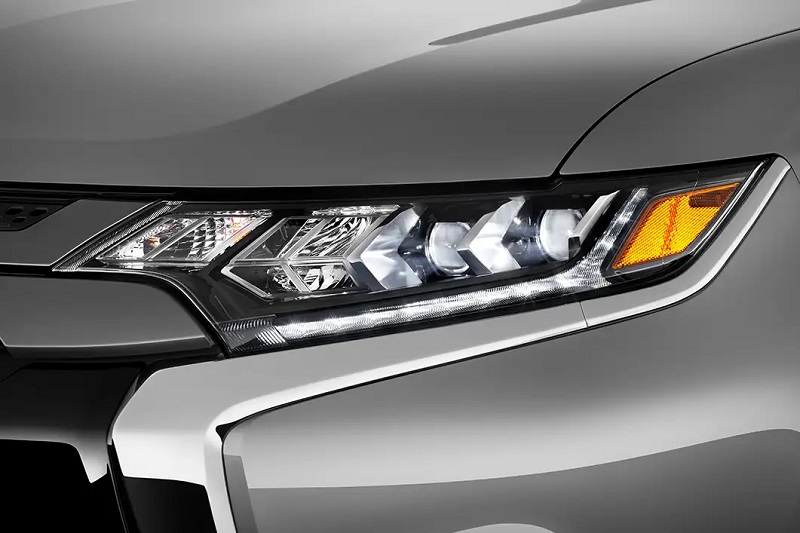 Powertrain - Mitsubishi Outlander PHEV specs near Aurora CO
A 2.0-liter I-4 engine provides a robust 117 horsepower. Keep in mind this is a hybrid, so that's a remarkable amount of power to find on the 2019 Mitsubishi Outlander PHEV near Aurora. We fully believe in this ones power! That's why we have it up for Sale. Every vehicle we bring onto our lot has to meet our high standards, and the Outlander PHEV is going to give you not just power but efficiency. High-output twin electric Motors give you - in EV mode - instant acceleration for a high powered drive that never makes you feel like you're missing out on any fun during the driving experience.
Safety - 2019 Mitsubishi Outlander PHEV dealer
Ever heard of Adaptive Cruise Control on a hybrid? Well, now you have! It's available on the Outlander PHEV. And that's where the safety features start, not stop. You also have a Multi-view camera system that gives you the optimal view of the world around your Outlander PHEV. Rain Sensing Windshield wipers are a touch of both safety and convenience features, allowing you to focus on the road and let your Outlander PHEV take care of things when it starts raining. Forward Collision Mitigation and Lane Departure Warning are also available on this one, giving you a well-rounded menu of driver-assist and practical features that employ technology to keep you and your family safe during every journey.