2019 Mitsubishi Outlander Sport vs 2019 Nissan KICKs - Denver CO
View Inventory

Vehicle Overview
Are you looking for a new daily-driver? If so, a compact crossover is the perfect option. While the segment is flooded with new models, the 2019 Mitsubishi Outlander Sport crushes the competition in several big categories. Not only is the Outlander Sport engaging to drive, but it also benefits from Mitsubishi's outstanding warranty coverage. Furthermore, affordable pricing makes the Outlander Sport one of the best all-around values in the class. Some drivers may also be considering the 2019 Nissan KICKs. This 2019 Mitsubishi Outlander Sport vs 2019 Nissan KICKs comparison will reveal which SUV deserves your money.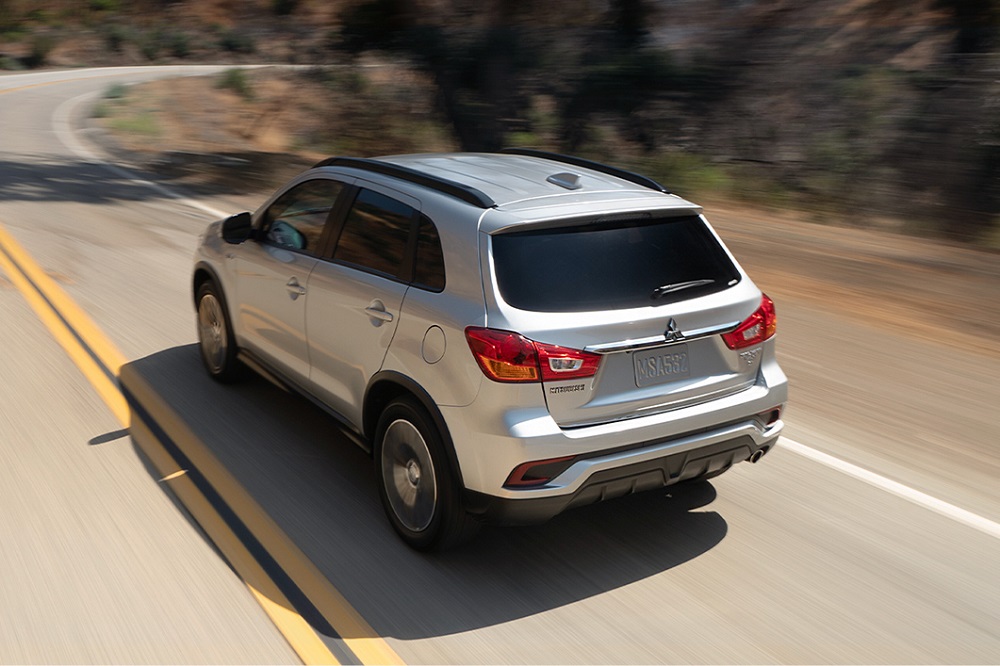 Exterior - 2019 Mitsubishi Outlander Sport
If you love driving a stylish vehicle, the Mitsubishi Outlander Sport will certainly get your attention. It's by far one of the best-looking compact SUVs in America. While the Nissan KICKs is also an attractive ride, don't expect it to stand out like the new Outlander Sport. You will immediately notice its beautiful front fascia, which is accentuated by projector headlights and a sport bumper. While a cool set of 18-inch alloy wheels come standard, available black-finished wheels give the SUV a more striking appearance. Folks who desire a sleeker look will especially love the Special Edition trim. Mitsubishi decks it out with a large rear spoiler and a black tailgate protector. Meanwhile, striking LED running lights are found on the Outlander Sport SE.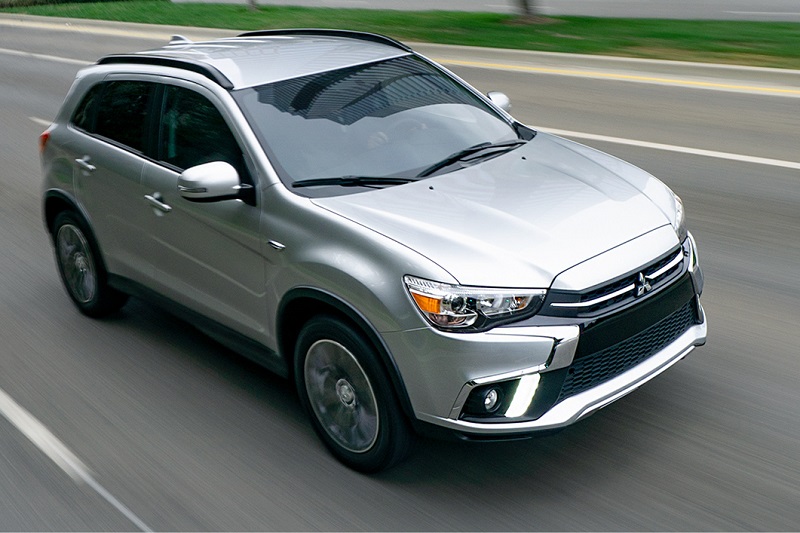 Interior - 2019 Mitsubishi Outlander Sport in/near Denver CO
When you step into the new Outlander Sport, expect to be impressed by its high-quality cabin. Mitsubishi clearly paid attention to the details. Unlike the Nissan KICKs, the Outlander Sport offers premium leather upholstery opposed to upgraded cloth upholstery. Easy-to-use interior controls make the Outlander Sport an even more rewarding commuter vehicle. Most importantly, your family and friends will prefer riding in the new Outlander Sport. It gives passengers riding in the back significantly more space to stretch their legs. While the Outlander Sport has a total passenger volume of 97.5 cubic feet, the Nissan KICKs has a total passenger volume of 93.9 cubic feet.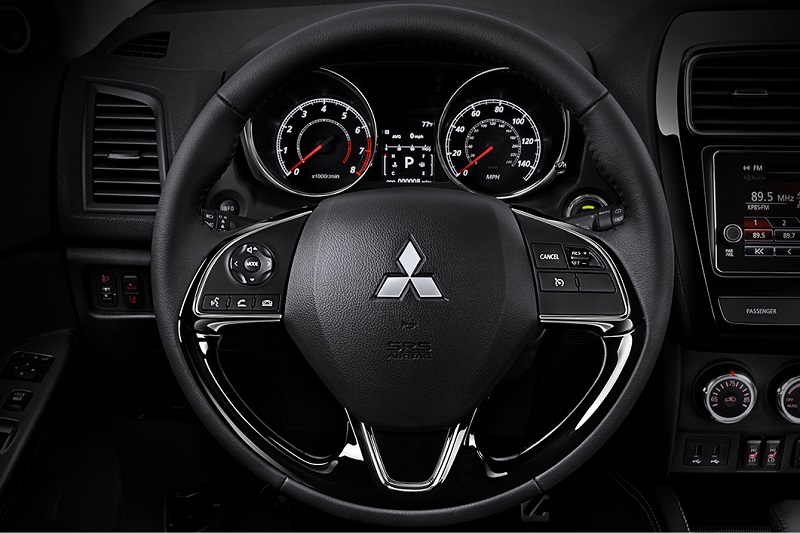 Performance - Mitsubishi Outlander Sport specs in/near Denver
The 2019 Mitsubishi Outlander Sport definitely fulfills your craving for driving excitement. When checking out the new Outlander Sport at your Denver area Mitsubishi dealer, you'll have two MIVEC four-cylinder engines to choose from. Most drivers will enjoy the standard 2.0L engine, which cranks out an energetic 148 horsepower and 145 pound-feet of torque. While a five-speed manual transmission satisfies the drivers who like shifting gears, an automatic CVT rewards you with an even smoother performance. Strong fuel efficiency allows you to have fun without breaking the bank. If you still yearn for more performance, step up to the larger 2.4L engine. Mitsubishi rates it to push out a more entertaining 168 horsepower and 167 pound-feet of torque. Quick acceleration enables you to zip past the competition. When behind the wheel of the 2019 Nissan KICKs, you won't be able to experience nearly as much performance. Its standard four-cylinder engine generates a less exciting 122 horsepower and 114 pound-feet of torque. Some drivers will even become a bit bored driving the new Nissan KICKs. To see why the Outlander Sport is the superior choice, head down to your local Mitsubishi dealer serving Denver Thornton Aurora for a test drive!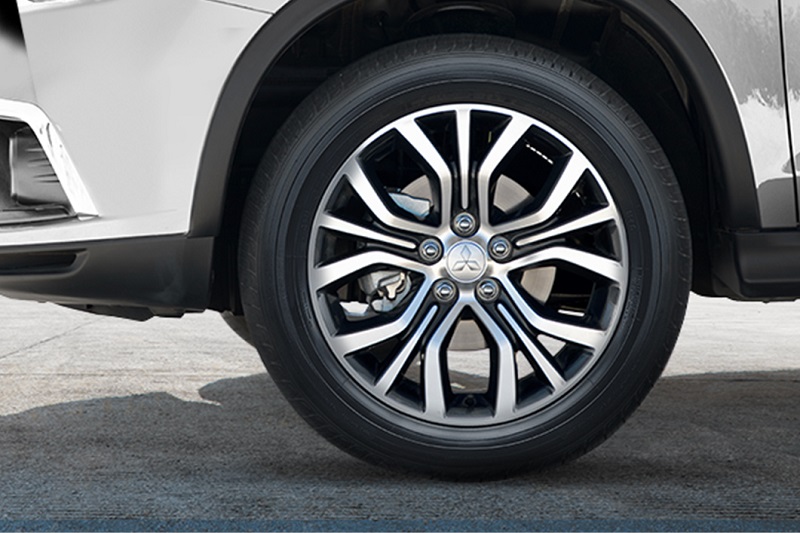 Powertrain - Mitsubishi Outlander Sport specs in/near Denver CO
While the Outlander Sport comes standard with front-wheel drive, Mitsubishi's All-Wheel Control system is available as an option. This dynamic AWD system gives the Outlander Sport a serious advantage over the Nissan KICKs, which does not even offer all-wheel drive. When commuting in bad weather, you'll definitely appreciate the AWD-equipped Outlander Sport's extra grip. It automatically senses when you're traveling on slippery ground. Because the Outlander Sport offers All-Wheel Control, it's far more suitable for off-road adventures. Outdoor lovers won't have to make any sacrifices. Remember, All-Wheel Control also improves handling on dry pavement. Stability is greatly enhanced in all driving conditions.
Safety - 2019 Mitsubishi Outlander Sport dealer
Both of these compact crossovers are safe family haulers. While the 2019 Nissan KICKs offers blind-spot monitoring, the Outlander Sport goes a step further by offering bling-spot monitoring with Lane Change Assist. This accident-avoidance technology makes traveling on quick-moving highways a lot safer. You also have access to Forward Collision Mitigation, rain-sensing wipers, and lane departure warning.